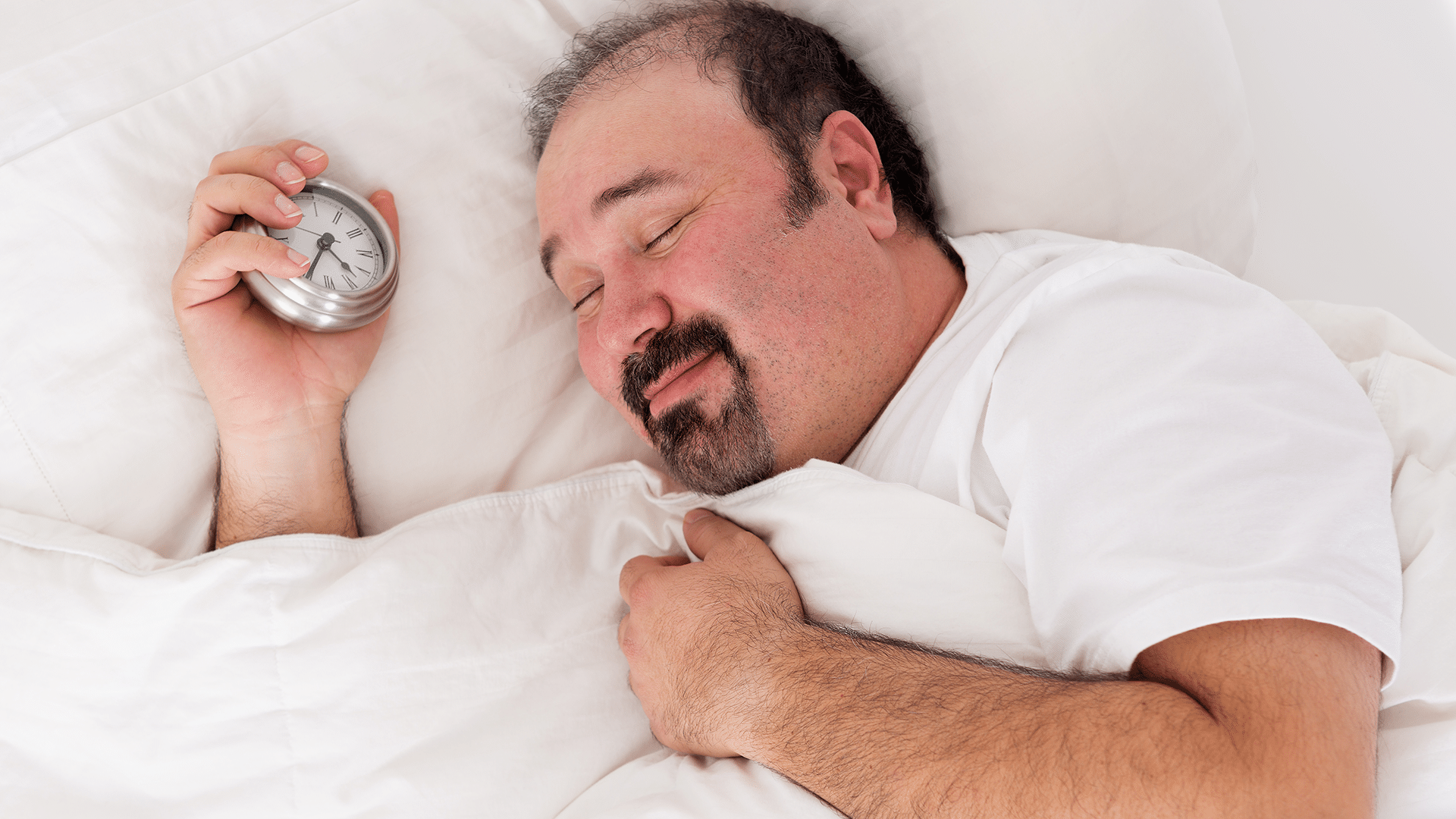 It's a proven fact that the quality of sleep you get has a direct impact on your overall health. A good quality sleep means better physical energy and better mental health.
One of the many factors that influence the quality of sleep you get is the kind of mattress you are sleeping on. The quality of your mattress contributes to the quality of sleep you get each night.
Many people use their mattresses for more than just sleeping. Whether it's at night before falling asleep or during the day, people read, watch TV, or spend time on their laptops or mobile devices before catching some shuteye.
A mattress that does not meet your specific needs, including your use and physical attributes, can lead to serious health issues like severe back pain.
People who weigh more need a different kind of mattress than people who weigh just average. Our body weight puts pressure and force on the mattress, and if the weight is not properly distributed on the mattress, it can not only cause medical issues but also decrease the lifespan of the mattress itself.
Find the Best Mattress for Your Body Weight
The heavier or thicker we are, the thicker comfort layer is needed. Heavier weight presses deeper and harder on the mattress. If a mattress does not have enough layers or firm foaming, it will not last as long as expected.
In this article, we review and compare seven of the best mattresses for heavy people. We also explore other factors and information regarding choosing the best mattress for a person who is overweight.
1. King Mattress, Sweetnight 12-Inch Gel Memory Foam Mattress
Sweetnight is a well-known and reliable manufacturer in the market. It has a range of quality mattresses that have a variety of features and functions. This is another high quality 12-inch mattress. The mattress is gel memory foam kind that makes it very temperature neutral.
The mattress has an ideal thickness of 12 inches. This is especially good for heavyweight users. The thicker the mattress, the better support for heavy people. Moreover, the mattress has three layers of high quality foam that will not absorb heat from the user's body.
Another very distinctive quality of this feature is that it is made with CertiPUR-US Certified foam. This means that the mattress is made of hygienic and safe materials. This further increases the reliability of the mattress.
The gel memory foam will allow the mattress to adjust and adapt according to your body weight, size, and shape. This feature makes the mattress extremely good for people who are seeking a mattress that will give relief to their joint pains.
Looking for a long lasting mattress? This may be the one for you. Because of the mattress's anti allergen property, it is safe from all kinds of bacteria, mold, and dust. A complete all-in-one package.
This also means that the mattress is highly durable. And that's not all, the mattress is a great choice of investment due to is 10 year warranty!
The mattress has a medium-firmness. This makes it an essentially good and suitable mattress for heavier people.
With cushioned and padded comfort, this high quality, highly-reliable king size mattress may be the solution to all your problems.
2. LUCID 12-Inch King Hybrid Mattress
Do you want to completely change and enhance your sleeping quality? This LUCID-12 inch hybrid mattress may do that for you.
The mattress comes infused with bamboo charcoal that eradicate odors and bad smells. This means that you will not have to keep it out in air before it's ready to be used. It will already come odorless and clean. The pleasant bamboo charcoal and aloe vera smell will also give you better quality sleep as it will freshen the environment and your mood. This mattress comes in both queen and king sizes for you to choose from. It is a combination of high quality foam and coils. The 2-inch support foam will provide you with complete back support and prevent back aches.
Moreover, the mattress will also allow you to use it for several purposes. You can sit on it without sinking in the foam due to its edge support feature. The edge support will also help align your spine and provide you with a neutral position sleep.
This LUCID mattress is also extremely easy to install and set up. It comes compressed in a box, which makes it easy to carry all the way through your narrow hallways or corridors.
The mattress is CertiPUR-US certified which makes it highly reliable.
There are 8 6.5 inches high steel coils that are extremely durable and increases air flow. This means that the mattress will last a long time. It also features dual transition layers that means that the wearing off will be equal, and the feel will be even for all users.
This is an efficient designed, unique and beneficial mattress that will meet your needs especially if you're a heavier user. Its 10 year warranty also speaks for tis durability and reliability.
3. Sweetnight 10-Inch Mattress in a Box
This is another great mattress by Sweetnight. If you are a user with smaller bed frame but are heavy, this 10 inch queen size mattress can be the best for you. The mattress is hybrid, meaning that it is a combination of both innersprings and memory foam. It has individually wrapped innersprings that provide complete support to your body. The individual coils ensure that you feel comfortable while you sleep.
Made up of carbon, the steel coils are corrosion and rust resistant. This makes the mattress extremely durable and gives it a longer lifespan.
The mattress promises to solve 5 sleeping problems including disturbed sleep, tossing and turning and balanced sleep temperature.
The memory foam of the mattress adjusts quickly to the user's shape and size. Moreover, the mattress is probably the safest and most reliable option for people who are skin conscious. It is made up of luxury quilted knit fabric that feels soft and skin-friendly. The fabric is made up of natural ingredient. This means that is also very hygienic and safe to use for longer period of time.
This mattress's gel memory foam and high quality steel coils also reduce and control the impact of movement and motion. This means that the mattress is suitable for you if you plan to use the mattress with another person or a partner. Your partner's movement will not cause as much impact as it does with other mattresses. It is also suitable for all kinds of sleepers. The coil support system is of highest quality and provides full support to your body.
And finally, the setting up of this mattress is also very easy. It comes compressed in a box which means you can easily transport it or move it around in smaller spaces. It fits and is compatible with all kinds of bed frames.
4. HOFISH 10-Inch Medium Firm Gel-Infused Memory Foam Mattress
Are you looking for a complete package that will get you long term relief from body aches and improve your sleep quality? Try this 10 inch gel infused memory foam mattress by HOFISH.
This is an extremely reliable mattress by HOFISH that is CertiPUR-US certified. The mattress is made with high quality and durable foam. The open-cell top layer supports your body and recues stress from your joints. This mattress is designed in such a way that the foam is much more breathable compared to other mattresses. This feature ensures that the mattress lasts a long time and remains hygienic as well. This also means that the mattress will not sag as fast as traditional mattresses.
The mattress also features a motion isolation design that makes it suitable for two users. If you have to share your mattress with someone, this one will meet your needs. You will not be impacted by or disturbed by the movement and motion of your partner.
It has a firmness level of medium firmness. This means that a heavy user can use this mattress while providing their body with full support.
Further support functions of the mattress also include a 3 inch topper layer. It is a cushioned memory foam layer. This provides an extra layer of comfort and support.
Worried about odors and unpleasant smells? Don't worry about is with this HOFISH mattress due to its green tea infused foam. This eradicates and gets rid of any bad or unpleasant smells.
5. Classic Brands Cool Gel Ultimate Gel Memory Foam 14-Inch Mattress
Classic brands mattress ensures that their products leads to 100% satisfaction for al users. This mattress beats most of the other products in the market with its 14inch thickness. It is probably the best and safest option for heavy users. The higher the thickness, the better the support for the users.
Moreover, all your essential features of support are combined and added to this mattress. It has a gel memory foam support system. The innerspring coil system also provide full support to the user's body. It has 3 layers of CertiPUR-US certified foam quality. No more worrying about the quality and reliability o the foam and the mattress.
The foam is also covered with beautiful knit fabric.
Also, the memory foam adjusts to the user's shape, size and weight. This provides customized support and positive experience to all users. It is also suitable for people who have to share their mattress as they will not be disturbed with movements of the other person.
Get relief from all your back and body pains with this efficiently designed mattress that has innerspring coils covered with a comfortable layer of memory foam. The coils are individually installed in "pockets". This allows the springs to controur your body efficiently and provide full support.
The interconnected pores of the foam make it extremely breathable. This makes the foam durable and makes sure the foam doesn't sag very soon. Due to breathability, there is also temperature regulation in the mattress.
The steel coils of this mattress are made up of strong and sturdy, thick gauge steel. This is an addition to the support quality of the mattress. Moreover, the mattress is also medium-firm and 14 inch thick which means it has high compression capacity. This makes it an extremely effective mattress for heavy people.
6. Classic Brands Mercer Pillow Top Cool Gel Memory Foam and Innerspring Hybrid 12-Inch Mattress
This is another highly advanced and efficient hybrid mattress by Classic Brands. It is a 12 inch mattress which is a very good thickness to provide support for heavy users.
Increase your sleep quality and enhance it with this extremely comfortable mattress that has wrapped coils and gel infused memory foam for support. Moreover, the foam is also breathable with its knit sides. It has a unique fabric cover for further comfort and better feel.
The memory foam allows temperature regulation as it disperses body heat.
The mattress is suitable for people who plan it to use it or share with a partner. The individually installed wrapped steel coils provide complete support and also reduce the impact of movement. This mattress is a complete all in one package that may be the solution to all your problems.
The memory foam is also hypoallergenic. Rely on this mattress easily with its hygienic and safe features. It is resistant to bacteria and mold and dust. This also makes it durable and low maintenance.
Give relief to all your joint pains and release stress from your body areas with this unique and efficient hybrid mattress.
The top most layer of this mattress is also completely cushioned and foamed. This adds on the level of comfort of this mattress.
Are you worried about moving the mattress in a small or narrow space? Don't worry, because this classic brands hybrid mattress comes rolled and compressed in a box.
7. King Mattress, Sweetnight 10-Inch Gel Memory Foam Mattress
Last but not the least, this is again a certified and high quality mattress by Sweetnight. This gel memory foam mattress comes in a variety of 6 sizes for you to choose from. The 10 inch thickness of the mattress allows it to be used for users weighing about 200 or more pounds. However, this may not be as preferable for users that are more than 250 pounds.
The 3 layers of comfortable gel memory foam ensures that all your sleep problems and body aches are cured. A major plus point of this mattress is that there are 2 sides to sleep on. It's easy to flip on either side. The top side of the mattress is more soft and fluffy, while the bottom side is stiffer and made of more dense foam. This mattress allows you to easily customize your experience with features like 2 sides and variety of sizes.
Furthermore, the mattress meets all standard benchmarks and is CertiPUR-US certified. This increases it reliability and safety of use. The foam is made from all safe and sound materials. The cover of the mattress is made with breathable, hypoallergenic material that is dust and bacteria resistant.
The mattress is made of 2-inch gel memory foam comfort layer that adjusts to your body weight, size and temperature. The middle layer is made of 5 inch comfort with 3 split zone design. This makes the support system much firmer. The 3 inch high density foam is another feature that ensures efficient support system that prevents sagging and lasts a long time.
Tips and Tricks for Getting the Most Out of Your Mattress
Here are some tips to use your mattress efficiently
When flipping, rotating, or simply moving your mattress, use the side handles that are given. This will prevent you from putting pressure on the foam, and will also make it much easier to move the mattress.
Don't sit on one side all the time
If you sit on one same spot every time, it will sag from that side. Even with edge support, your mattress will still lose its shape and structure if it sage from one small spot.
What mattress is best for you?
If you are looking for a mattress that will solve your back and other physical pains, you must first consult a doctor. If the pain is serious, a serious consultation is necessary. Or else, your self-chosen mattress will not be as effective. A small research on your own is always good, but it is always smarter to actually talk to a professional about it.
Mattress Maintenance Tips
Even if you buy the most expensive mattress, it still would require maintenance and care. First of all, before using the brand new mattress, make sure you let it out in air. This will get the mattress rid of smells and odors.
If after some time of use, the mattress seems to be sagged from one area, don't go ahead to buy a new one. The smarter thing to do will be to flip the mattress over. This will also allow better and even wearing off.
A mattress protector is also a good precautionary measure. This will prevent any kinds of stains from getting in contact with you mattress.
Do not compromise on your health and use the same saggy mattress for more than 10 years. All mattresses usually wear and sag after 8-10 years. Replace it as soon as you feel that it's causing back pains and low quality sleep.