Best Mattress for a Lightweight Person
A quick note: we review products independently, but we may receive affiliate commissions when purchases are made through the links on our site.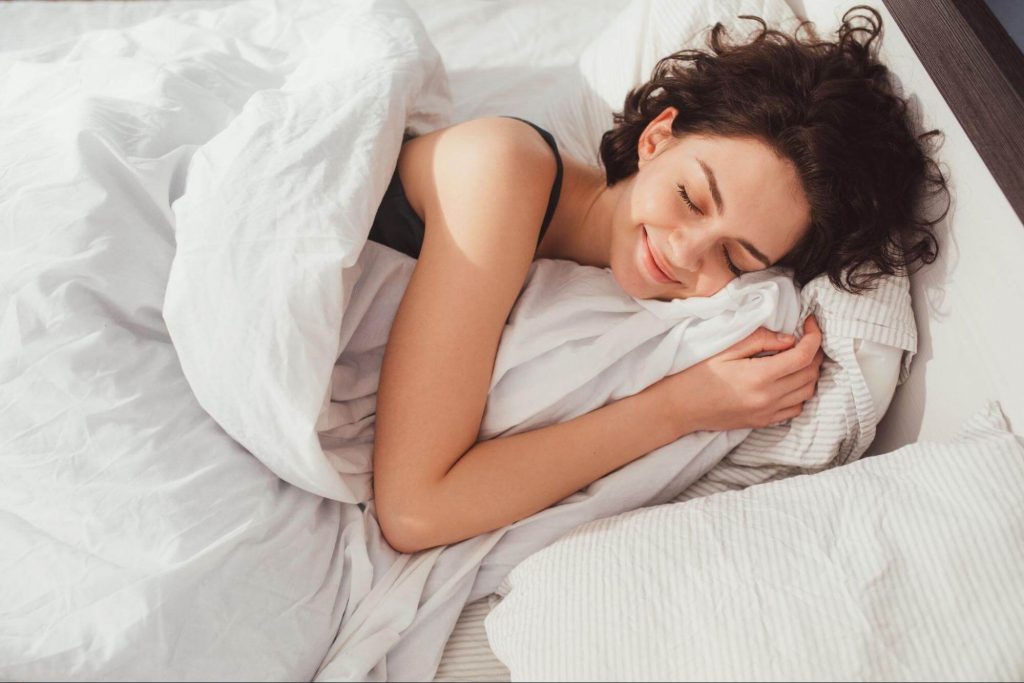 A lightweight person needs a mattress that is going to be supportive and comfortable. There are a few different options when it comes to finding the best mattress for a lightweight person. Finding the ideal mattress as a petite person can be a challenge, so we've gone ahead and done most of the research for you. 
Here's what you need to know when looking for your next mattress.
How Your Weight Affects The Feel Of A Mattress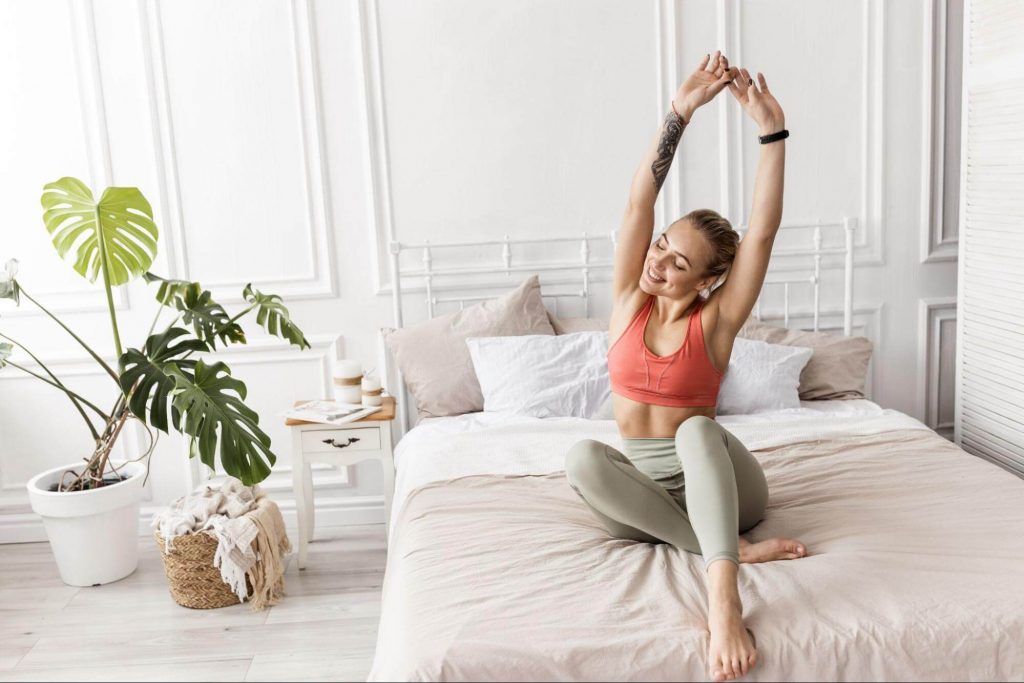 The feel of a mattress is directly related to the person's weight. Heavier people are going to feel the most supportive on a firmer mattress, as they will press down into the bed and create more tension. Lighter people are going to feel the most comfortable on a softer mattress, as they will not put as much pressure on the surface.
Body Weight And Mattress Support
A person's weight is also going to affect how much support they need from a mattress. Heavier people typically require more support in order to prevent back pain and other health problems. Lighter people do not need as much support, but it is still important to find a mattress that will properly align the spine.
Who Is Considered a Lightweight Sleeper?
A lightweight sleeper is typically defined as a person who weighs less than 130 pounds. This is the weight range where people are going to feel the most comfortable on a softer mattress. Those who weigh more than 130 pounds may still be considered a lightweight sleeper, but they may need to choose a mattress that is firmer in order to get the support they need.
Best Types of Mattresses for Lighter Sleepers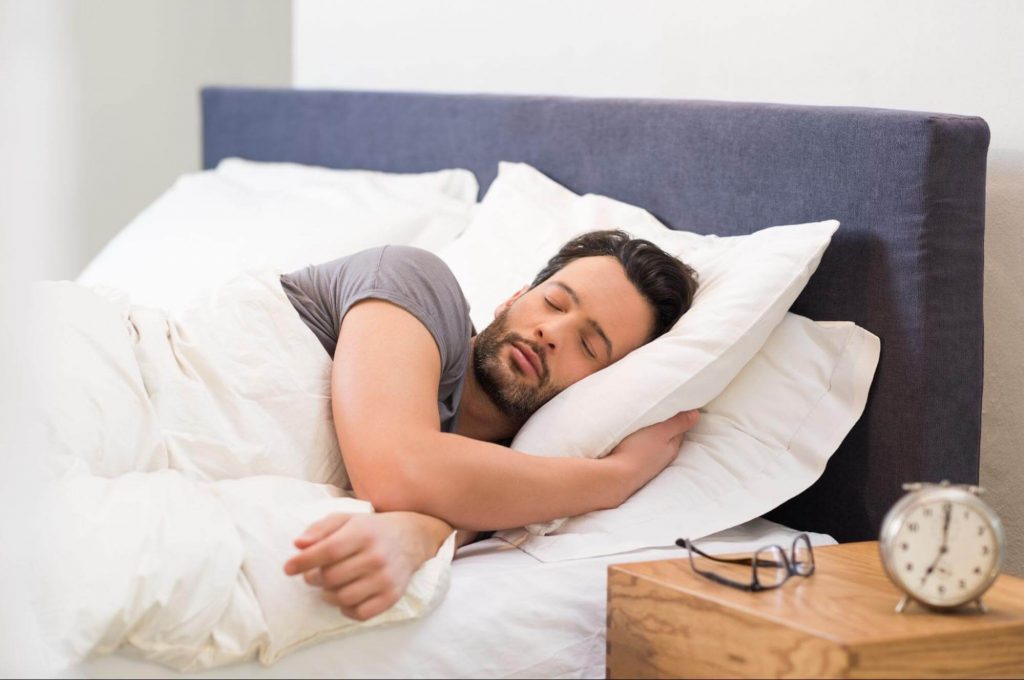 There are a few different mattress types that are best for lightweight sleepers. Some of the most popular options include foam, innerspring, and hybrid mattresses.
The majority of people who weigh less than 130 pounds will be most comfortable on memory foam mattresses. Foam is a great option because it conforms to the body and provides support. It also absorbs movement, which can be great for combination sleepers. In addition, foam is a good choice for people who tend to get hot during the night, as it helps to regulate temperature.
Innerspring mattresses are a good option for petite sleepers who need more support. They are typically firmer than foam mattresses, which is why they are a good choice for people who weigh more than 130 pounds. Innerspring mattresses also have good edge support, which can be important for people who like to sleep on the edge of the bed.
A hybrid mattress is a good option for lightweight sleepers who want the best of both worlds. They have the support of an innerspring mattress and the comfort of a foam mattress. This makes them a good choice for people who weigh more than 130 pounds and those who like to switch between sleeping on their back, stomach, and side.
Why Choosing the Right Mattress Thickness Can Be Difficult for Petite Sleepers
Choosing the right mattress thickness can be difficult for petite sleepers, as they may not know which option is best for them. Lighter sleepers usually need a thinner mattress in order to get the comfort they need.
In order to choose the right thickness, it is important to consider your weight, sleeping position, and comfort preferences, as all of these factors can impact the ideal mattress thickness for you.
The bottom line is that there is no one-size-fits-all answer when it comes to choosing the right mattress thickness. It is important to consider your individual needs and preferences in order to find the best options. 
Lightweight Sleepers and Sleep Position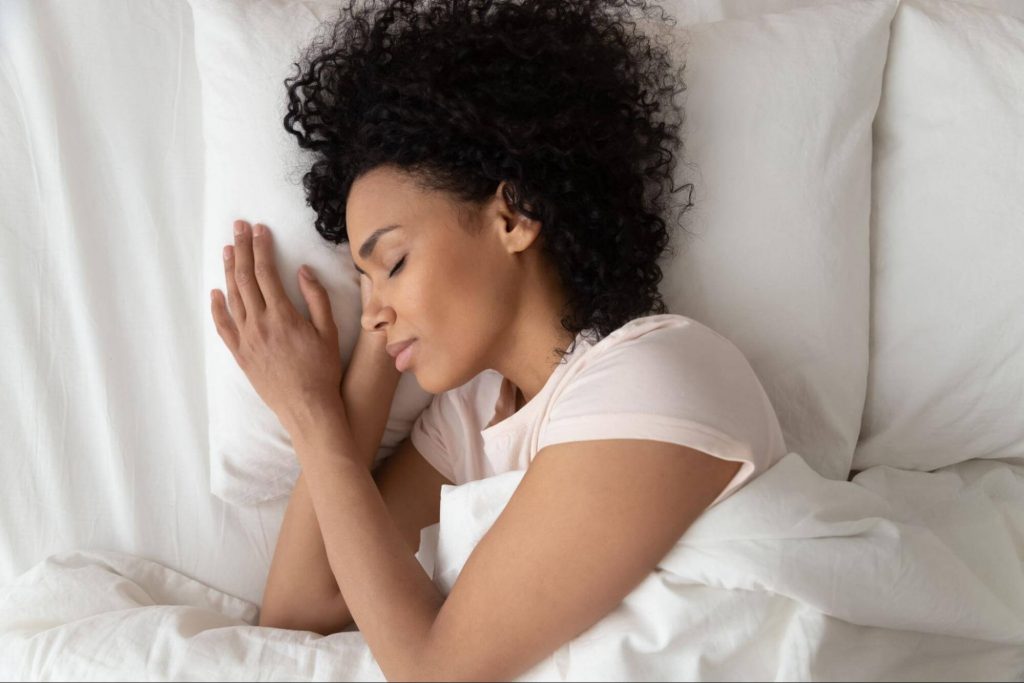 Regardless of your weight, your preferred sleeping position can impact your comfort, health, and mattress preferences.
Back sleepers require the right amount of pressure relieving comfort to help support their spines. This is why lightweight back sleepers should choose a slightly firmer mattress that will align the spine correctly.
Lightweight back sleepers should also look for a mattress with good edge support, as this can help to keep them in place while they are sleeping. Because light sleepers typically do not prefer firm mattresses, they can opt for a mattress with a medium firmness.
Lightweight stomach sleepers should avoid very soft mattresses, as this can put too much pressure on the spine and cause them to sink into the mattress too much. Instead, they should look for a medium-firm mattress that will contour to their body, which will keep the spine aligned and prevent pain. A softer mattress can be suitable for lightweight stomach sleepers.
Combination sleepers need a mattress that is versatile and can accommodate different sleeping positions. Foam mattresses are the best option for combination sleepers, as they conform to the body and provide support regardless of your sleeping position. In particular, memory foam mattresses typically respond well to movement, which can be great for people who switch between positions throughout the night.
How to Choose a Mattress for Lightweight Sleepers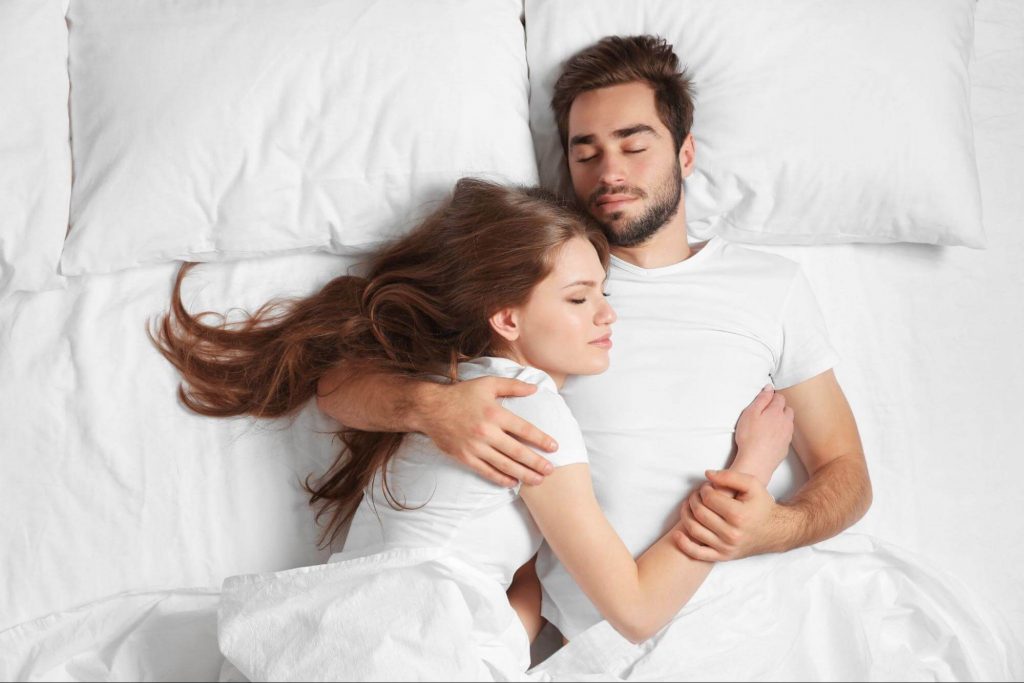 When choosing to buy a new mattress as a lighter person, it is important to consider a number of factors that can influence your comfort and satisfaction.
Determining your preferred firmness level is an important first step when buying a mattress. Mattresses typically range from soft to firm with a range of options in between.
In general, petite people tend to prefer sleeping on a soft mattress, as they provide more contouring and pressure relief. Softer mattress, such as memory foam mattresses, can also provide relief for: 
Joint pain
Hip pain
Shoulder pain
Edge support is important for all sleepers, but it can be especially important for lightweight individuals. People who sleep on the edge of the bed need a mattress with good edge support in order to prevent them from rolling off. Edge support can be sufficient across a range of firmness options, and light sleepers do not need to choose an extra-firm mattress to get the right amount of edge support.
Hybrid mattresses typically have great edge support, as they combine the support of an innerspring mattress with the contouring of a foam mattress.
Lighter people, especially those who sleep with a partner, will want to prioritize a mattress with excellent motion isolation. All-foam mattresses typically offer the best protection against motion transfer.
In addition to limiting motion transfer, temperature regulation is an important consideration for all sleepers, especially those who sleep hot and those who sleep with a partner.
When choosing a mattress, look for one that is designed to regulate body heat or has cooling features. This will help you stay cool and comfortable throughout the night.
Durability is another important factor to consider when choosing a mattress, especially for people who are looking for a long-term investment. In general, innerspring mattresses and hybrid mattresses tend to be more durable than foam mattresses.
However, there are some high-quality foam mattresses, like the ones we've highlighted below, that are built to last.
When buying a mattress, it's important to make sure you have the option to return or exchange it if it's not the right fit. Most online mattress companies offer a sleep trial, which allows you to test out the mattress in your own home for a certain period of time.
During the sleep trial, pay attention to how the mattress feels and how well you sleep. If you're not happy with the mattress, you can return or exchange it for another one within the allotted time frame.
Best Mattresses for Lightweight People
Taking all of the above into consideration, here are our top picks when it comes to finding the perfect mattress for a petite sleeper.
Puffy Mattress: Best Mattress Overall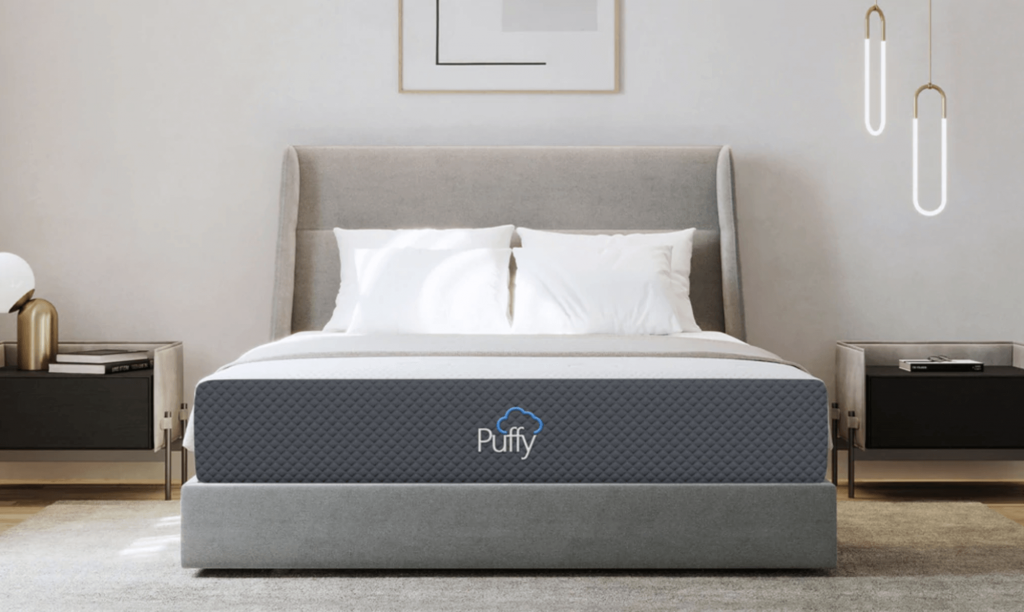 A Puffy plush mattress feels like you're sleeping on a cloud, and because softer mattresses are often most comfortable for lighter people, a Puffy mattress is a great choice. Puffy currently offers two mattresses; the Puffy Lux and the Puffy Royal.
Nolah Original: Best Mattress for Side Sleepers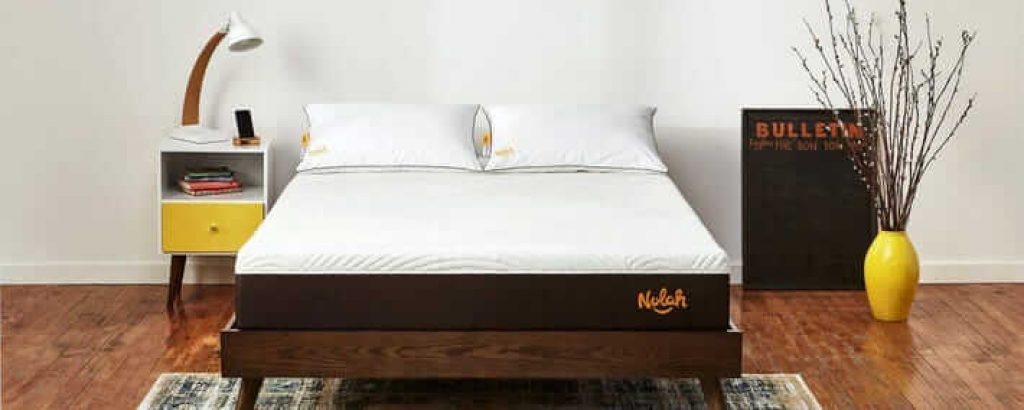 The Nolah Original is a comfortable mattress featuring a thick layer of high-density foam at its core for optimal support, as well as two additional types of foam (including their original AirFoam) for superior comfort. Nolah mattresses are often regarded as the best mattress for side sleepers because of their contouring comfort and excellent pressure relief.
Nolah also offers other mattress options including:
Nolah Signature
Nolah Evolution 15
Nolah Natural 11
Saatva: Best Thin Hybrid Mattress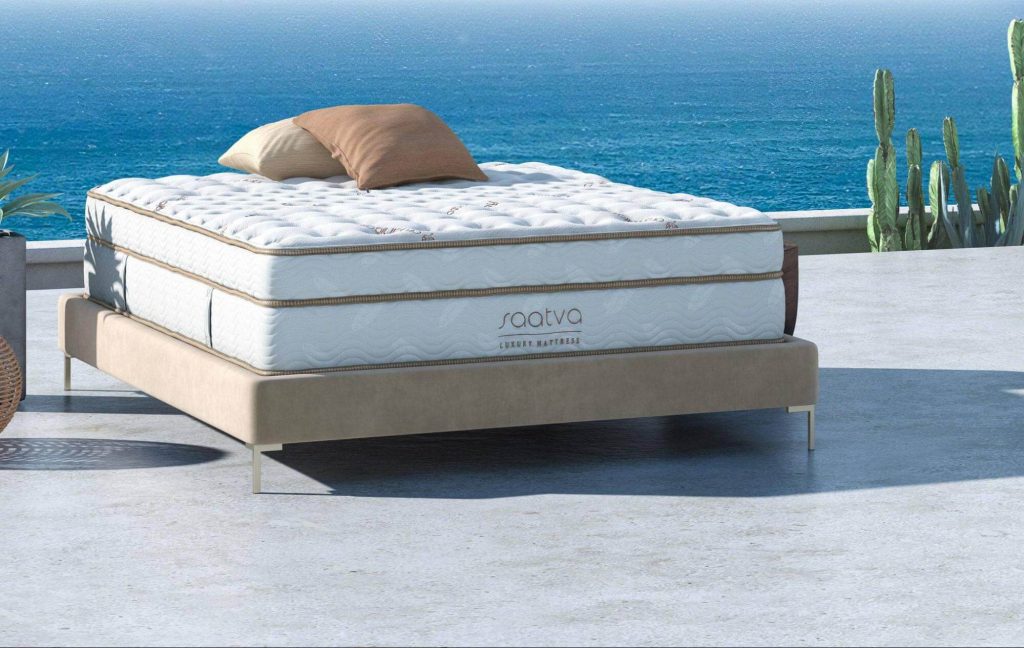 For smaller individuals seeking the plush comfort of a foam mattress and the structural support of an innerspring mattress, this hybrid option from Saatva is a great, affordable choice. Saatva even offers a thinner mattress (only 11.5 inches thick) to provide maximum comfort for petite individuals.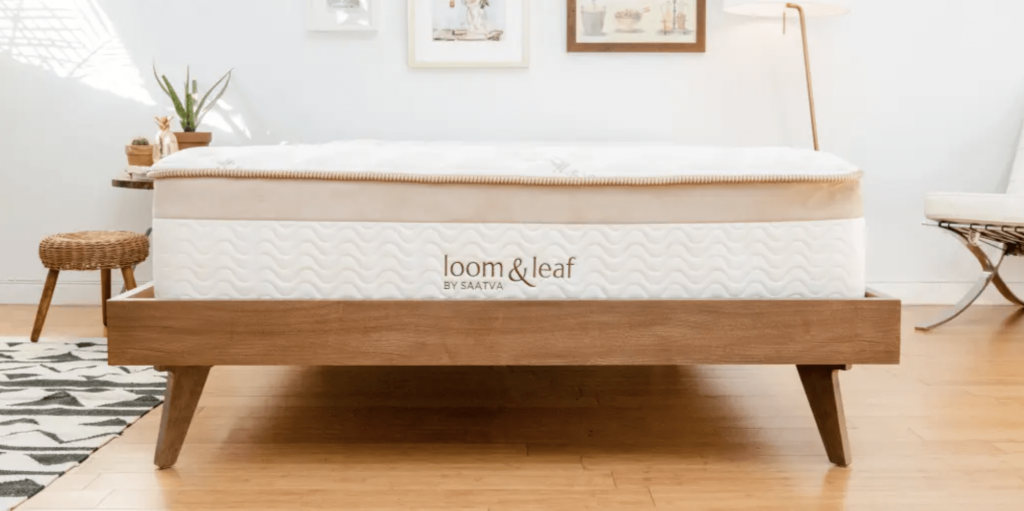 With a cushioned, breathable surface, the Loom and Leaf memory foam mattress offers great pressure relief and comfort for sleepers of all weights, but especially for lighter sleepers. This gel-infused foam mattress will keep you cool and comfortable while you sleep.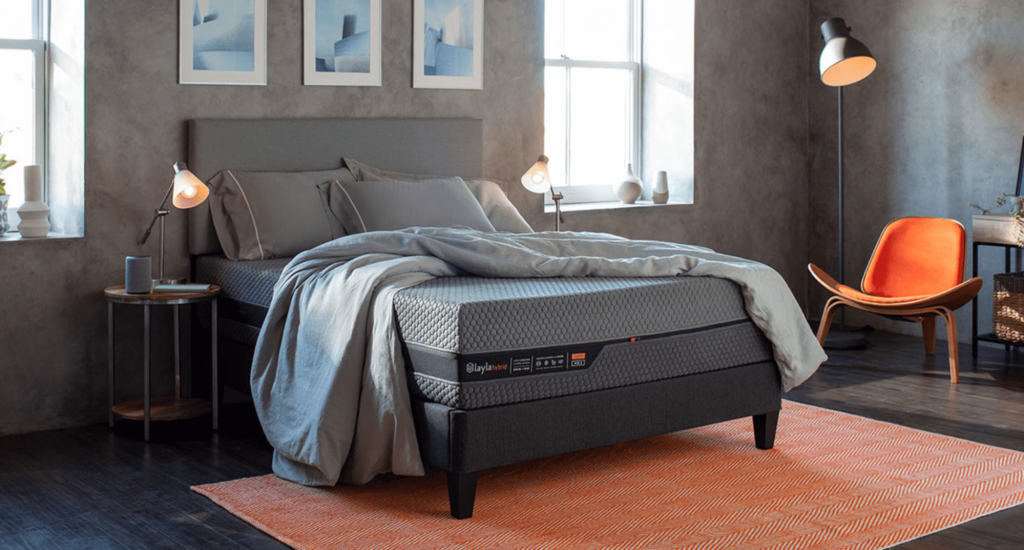 This flippable hybrid mattress gives the best of all worlds; ranging from soft to medium-firm and with the support of springs and the comfort of copper infused memory foam, the Layla Hybrid is an all-rounder, making it suitable for most sleepers regardless of weight, sleep style, and more.
FAQ About the Best Mattresses for a Lightweight Person