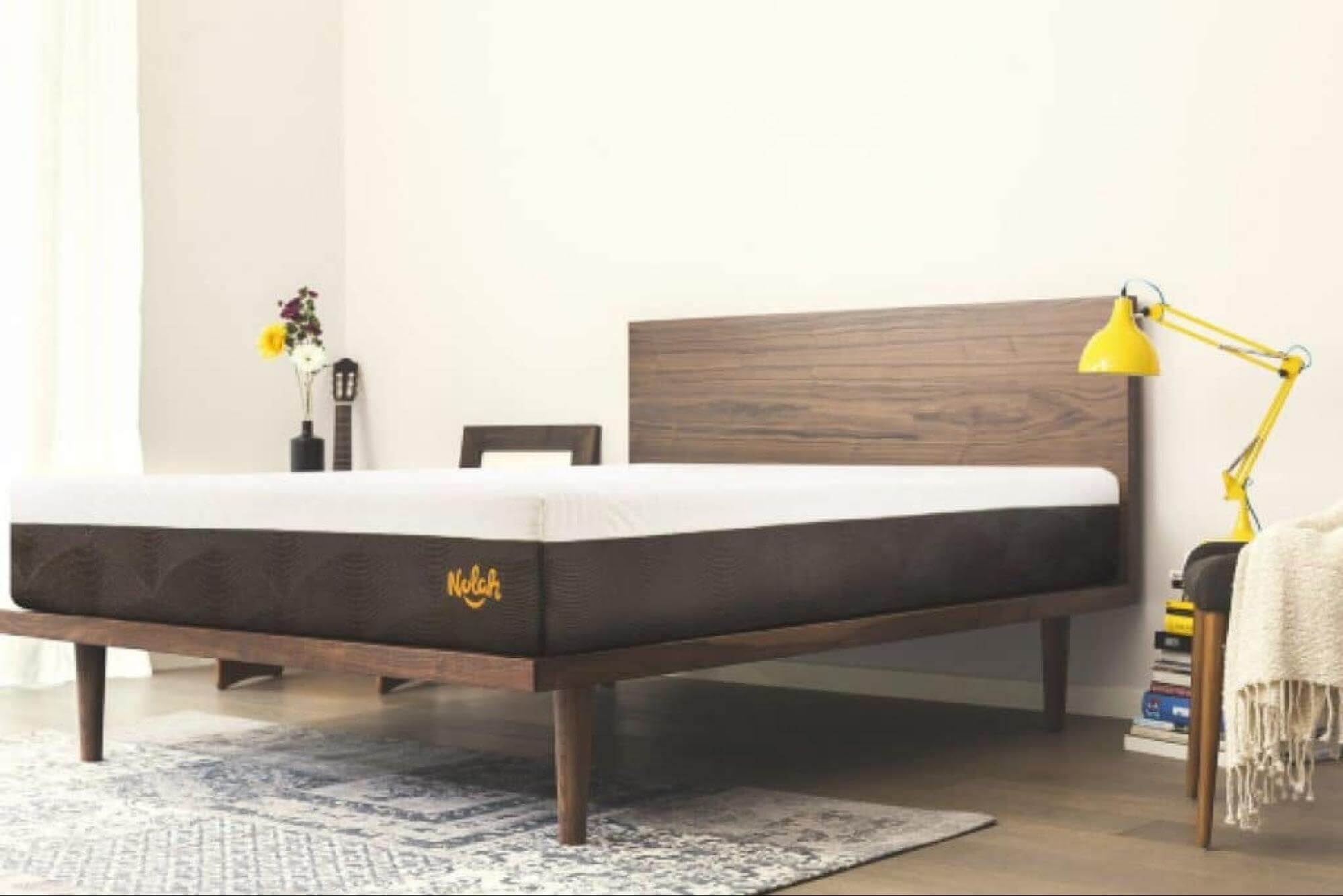 A quick note: we review products independently, but we may receive affiliate commissions when purchases are made through the links on our site.
Nolah offers a number of foam and hybrid bed-in-a-box mattresses designed for superior pressure relief, optimal comfort, and proper spinal alignment. With four excellent mattresses, as well as a designated mattress for kids, Nolah has some of the best mattress options on the market at reasonable prices.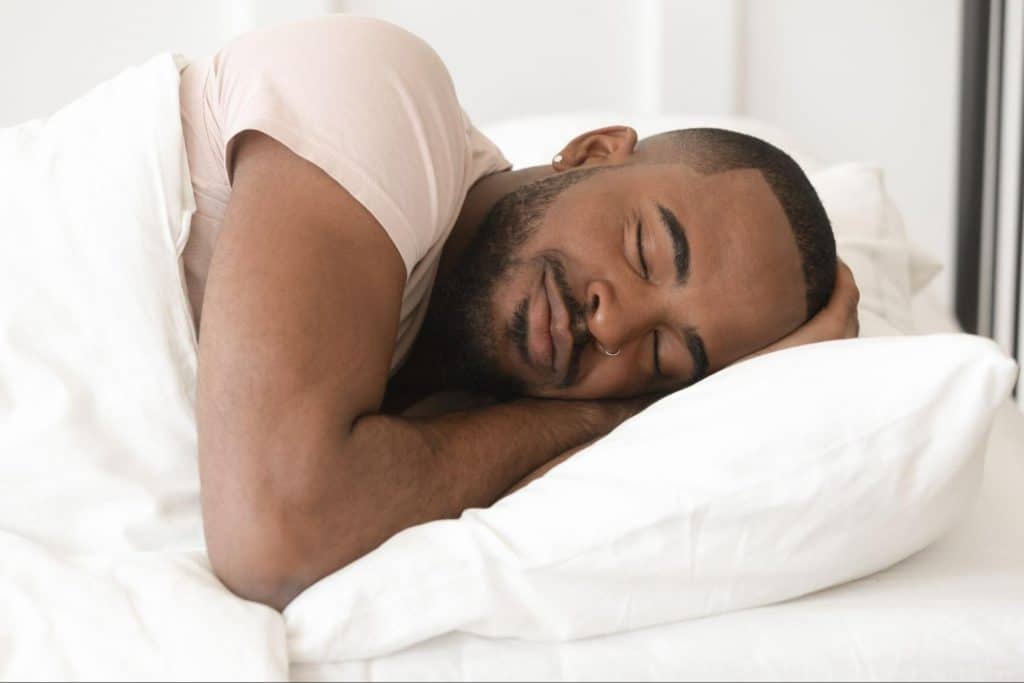 Nolah offers great products at competitive prices. This company, while less than a decade old, has integrated itself into the online mattress industry with considerable success.
A newcomer to the online mattress industry, Nolah launched in 2015 and currently offers five affordable mattresses. This company has a direct-to-consumer bed-in-a-box model, which has been incredibly successful since its inception.
This online mattress retailer has proven itself to be a champion for environmental causes, as well. For every mattress purchase, Nolah "adopts" an animal through donations to a wildlife preservation charity dedicated to protecting and saving American animals.
When you purchase a mattress from Nolah, you will get a 120-day trial period to sleep and test out your new mattress. This policy entails a 30-day "break-in" period, so you will not be able to return the mattress until after those 30 days have passed.
If you don't like your new mattress, you can contact Nolah before the end of the trial period, and they will provide a full refund. Additionally, Nolah will have a courier come to pick up the mattress and deliver it to either a recycling or donation center.
Buying a Nolah mattress comes with a partially prorated lifetime warranty, which means that for the first 15 years, Nolah will cover the costs of repairs and replacements for damaged or defective mattresses, including transportation. After 15 years, owners must pay $75 for transportation costs, but Nolah will cover the actual costs of repairs.
In the event that a mattress needs to be fully replaced after 15 years and before 25 years have passed, the owner will need to pay just 50% of the original mattress cost to receive a replacement. This cost goes up by 10% after 25 years.
Repairs covered under this warranty include:
Sagging greater than 1 inch
Body impressions deeper than 1 inch
Manufacturing flaws
Premature cracks or splits in mattress materials
Cover seams and zipper flaws
This warranty does not typically cover normal wear and tear.
Like other bed-in-a-box products, the Nolah mattress is compressed and vacuum-sealed in plastic prior to shipping. In most cases, your mattress will ship within 5 days of placing the order, and it will usually arrive within 5 days after shipping.
Shipping is free to the continental United States.
Nolah Mattress Verdict Overview
Nolah has created a variety of mattresses, all-foam and hybrid models, to provide exceptional support and comfort to sleepers. While their mattresses may not be ideal for heavy people, hot sleepers, or stomach sleepers, most individuals will find mattresses from Nolah to offer exceptional comfort and sufficient support with a memory foam construction.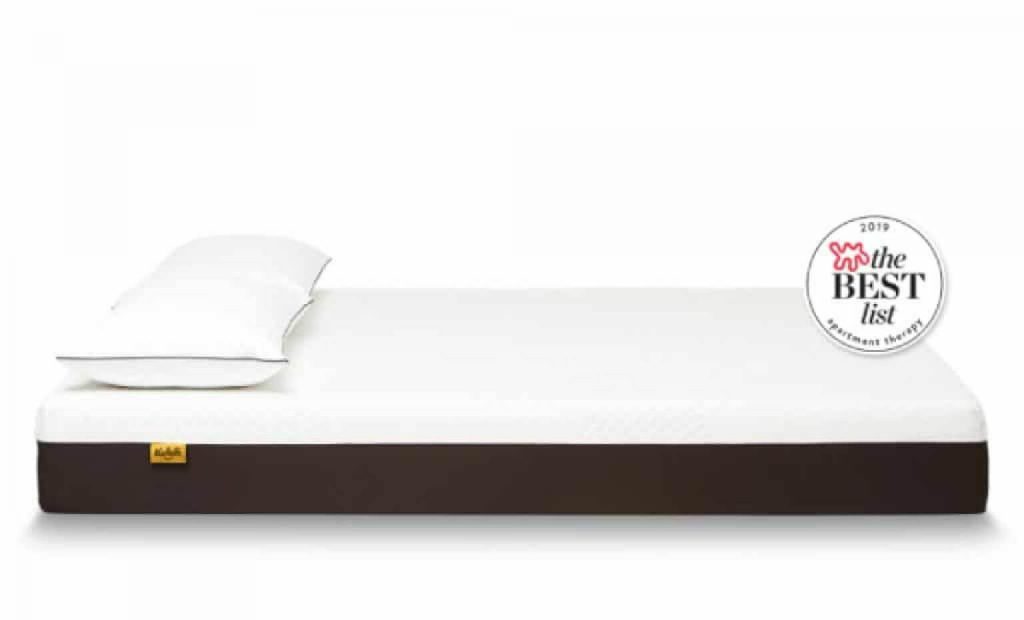 The Nolah Original is perfect for:
What Are Nolah Mattresses Made Of?
Nolah offers all-foam and hybrid mattresses geared toward providing comfort, support, and pressure relief while you rest.
Most Nolah mattresses use different types of foam, like their patented AirFoam™. The Natural and Nurture mattresses are latex hybrids, and they use Talalay latex, which provides better pressure relief than other types of latex, like synthetic or Dunlop varieties.
The mattress cover on the Original uses plant derived TENCEL™ Lyocell. 
The Nolah Original features a 7 inch layer of high-density polyethylene foam for superior support, which is encompassed by 3 inches of additional foam, with a 1 inch high transitional layer and 2 inches of AirFoam polyfoam for comfort.
The cover of the mattress is made to be silky soft to the touch and breathable.
All of Nolah's mattresses feature multiple layers to provide sufficient support, contouring, spine alignment, and pressure relief at the points your body needs it the most. 
Most Nolah mattresses feature different types of foam to provide optimal comfort and support. With these layers of foam, the Nolah Original is 10 inches tall.
The Evolution hybrid mattress features pocketed coils and AirFoamICE™ and is the tallest mattress at 15 inches. 
Nolah Memory Foam Mattress Performance Review
Nolah mattresses are designed to be the perfect combination of comfort and support for your body. Let's take a closer look at how their mattresses perform.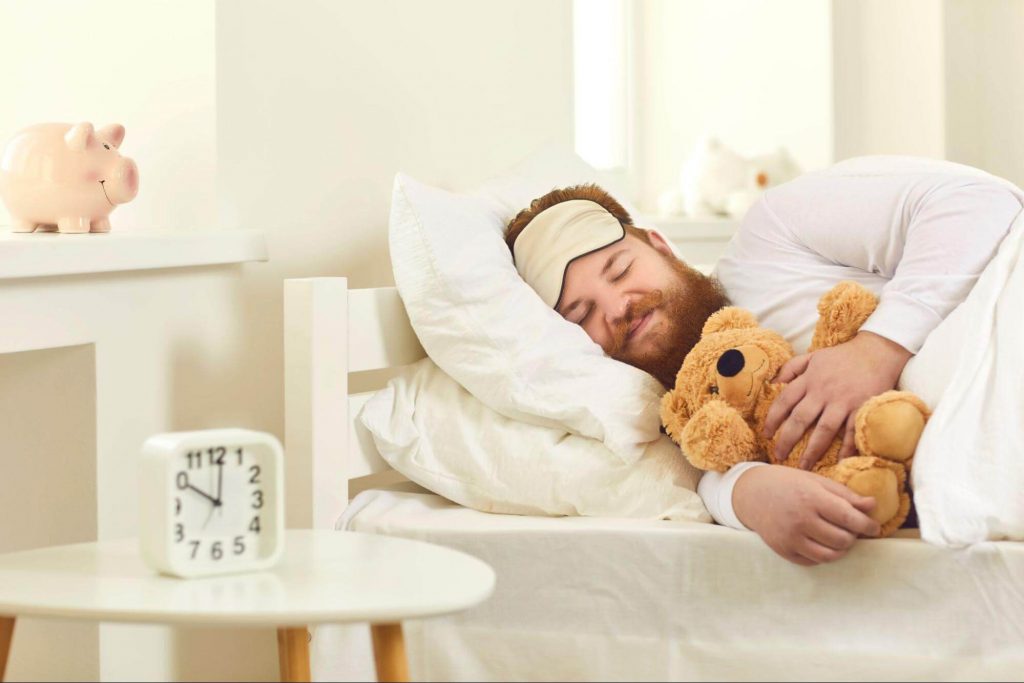 With thick layers of durable foam, hybrid constructions, and hypoallergenic latex across models, mattresses from Nolah provide exceptional comfort and support to sleepers. In fact, because of the pain and pressure relieving qualities of these mattresses, Nolah mattresses are some of the best mattresses for fibromyalgia.
Like most all-foam mattresses, Nolah options have a mid-range firmness that provides sufficient support and comfort without the sensation of sinking into the mattress. Medium firm mattresses tend to be great for most sleepers, though individuals with specific needs or health conditions (such as scoliosis) who require more or less support may not be as comfortable on the all-foam models.
The Evolution is available in three firmness levels, including a Firm option that ranks about an 8 out of 10, and may be more suitable for individuals who sleep on their stomachs or require a firmer sleep surface. 
With its breathable cover made of plant-based materials, the Nolah doesn't trap body heat like some foam mattresses do, so it is a good choice for cold and hot sleepers alike. Memory foam mattresses are not always great for temperature regulation, but Nolah's mattresses are great for comfort and cooling so you can sleep well.
If you are concerned about sleeping hot, you may consider the Evolution or Natural mattresses, which are more breathable due to their innovative hybrid construction.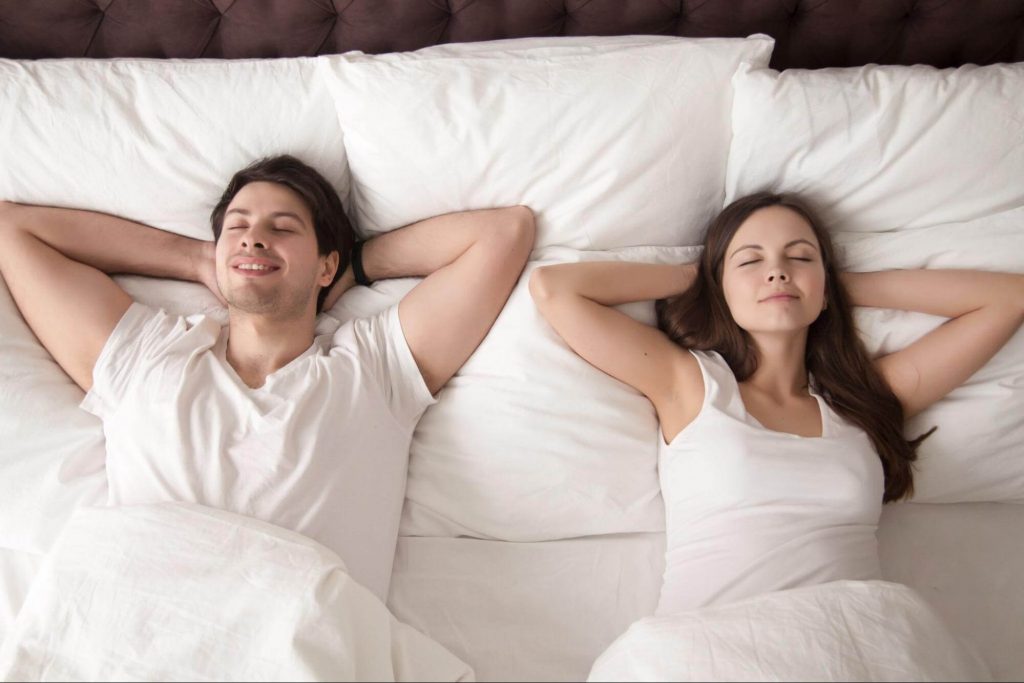 Whether you sleep alone or with a partner, motion isolation can be an important aspect of the quality of your sleep. Nolah's offerings have minimal motion transfer, making them suitable for couples as well as restless sleepers who toss and turn.
Edge support on an all-foam mattress can often be lackluster, but in spite of its all-foam construction, the Nolah Original mattress has a surprising amount of edge support. When you sit on the edge of this mattress, you will not feel like you're going to slip or fall off, making you feel more comfortable and secure when getting in or out of bed. The same can be said for its other models, as well.
Nolah mattresses can provide the right amount of structured comfort to relieve pain and pressure from troubled sleepers. They can provide great support for issues from a herniated disc to chronic hip pain and everything in between because they offer pressure point relief, allowing individuals to rest comfortably.
Types of Mattresses From Nolah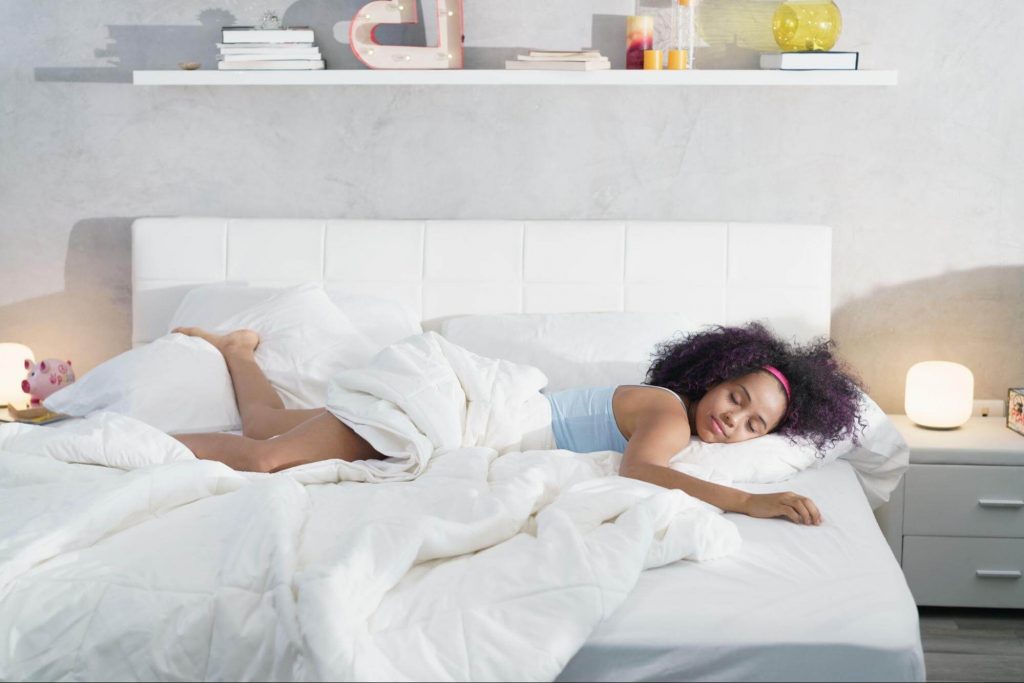 Nolah also offers a few different types of mattresses that can suit a variety of needs and sleep styles. All of these mattresses have different merits that make them worth considering. Check out our full reviews of each, linked below!
Affordable and versatile, the Nolah Original 10 mattress offers durability, pressure relief, and cooling all night long. This is the primary focus of our review. 
Nolah Evolution mattress reviews tout this hybrid mattress as a worthwhile investment that offers unparalleled spinal support and luxurious comfort. The Nolah Evolution features support coils and revolutionary cooling technology. 
The Nolah Signature builds on the foundation of the Nolah Original, adding 75% more AirFoam for an ultra-thick mattress with contouring and pressure relief. When you read a Nolah Signature mattress review, you'll see that buyers love the comfort and support offered by this foam mattress. 
This hypoallergenic mattress is a newer addition to the Nolah line. The Nolah Natural uses organic materials, like cotton, for an eco-friendly approach to comfort. 
Specifically designed for kids, Nolah Nurture offers the coiled support and plush comfort necessary to help kids sleep better and healthier. 
Sleeper Type Analysis For Nolah
How you tend to sleep can influence your mattress buying decision because you may benefit from different types of mattresses depending on your position. Here's how Nolah measures up based on your sleep style.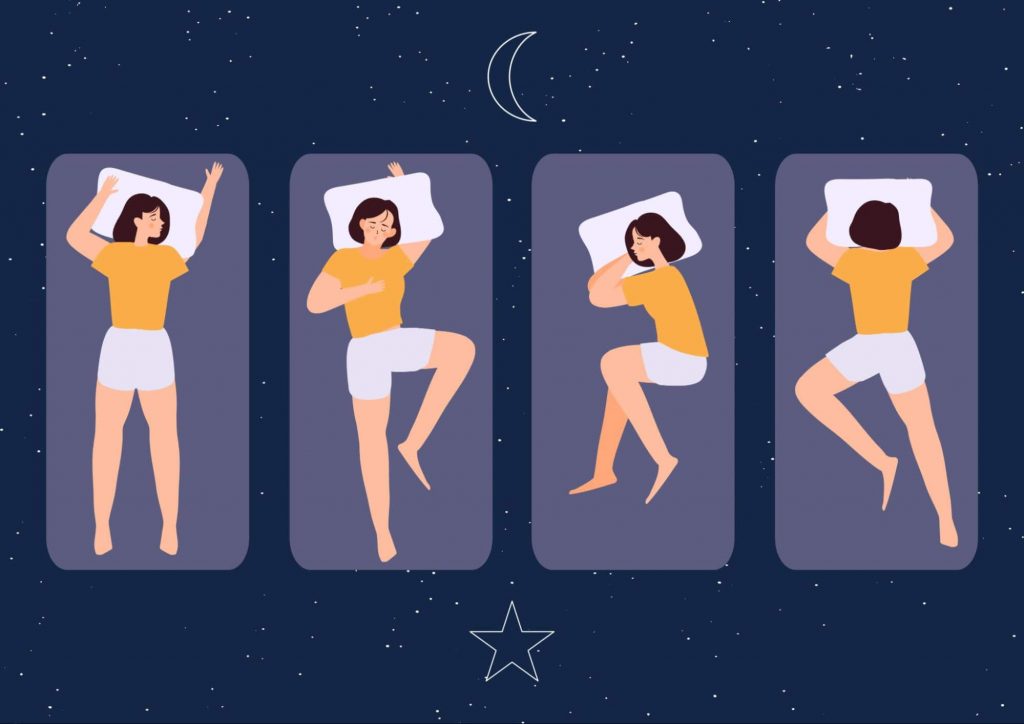 Side sleepers stand to benefit the most when sleeping on a mattress from Nolah. The thick layers of foam can provide the hip and shoulder support that side sleepers need, and Nolah mattresses use a particularly dense foam core to help prevent sleepers from sinking in too much. Pressure relief is a common desire for side sleepers, and Nolah mattresses can provide this with ease.
We often recommend the Nolah Original 10 mattress for side sleepers, but the Nolah Signature 12 is also an exceptional choice. 
Save up to $700 on any Nolah mattress here!
Looking for other options? Check out our other recommendations on the best mattresses for side sleepers.
Individuals who sleep on their backs will also find Nolah mattresses to be as comfortable and supportive as they need them to be.
Where too-soft mattresses can cause sleepers to sink into the surface, especially in the areas of the torso and waist, Nolah's offerings provide sufficient firmness and support to prevent this from happening, resulting in a comfortable sleep throughout the night. 
In general, stomach sleepers should opt for a mattress that is on the firmer side, as they need the right amount of support to prevent spine misalignment. Heavier stomach sleepers may be prone to sinking and discomfort on an all-foam mattress like the Nolah Original, so a hybrid option like the Evolution could be a better choice.
Because Nolah mattresses offer a medium level of firmness and a substantial amount of motion control and edge support, combination sleepers (as in, individuals who shift positions throughout the night or who switch up their sleep position on occasion) will likely find Nolah mattresses to be comfortable.
Even if you roll around or alternate positions, mattresses from Nolah can provide you with the support and comfort you need to sleep well. 
Mattress Body Type Analysis
While the position in which you sleep can have a big impact on your mattress decisions, your weight can also influence how comfortable a mattress is for you. For Nolah mattresses, here's what you should consider for your body weight range.
Sleepers under 130 pounds will be comfortable on any Nolah mattress regardless of their favored sleep position. The medium firmness and soft comfort of Nolah mattresses can easily support lighter sleepers' spines and provide excellent pressure relief to promote high quality sleep.
Nolah mattresses are a good choice for average weight sleepers (between 130 and 230 pounds), as well. Average weight stomach sleepers may sink into the Original mattress more than desired, but side and back sleepers will get the relief, support, and comfort they need.
Heavier people often find that they are more likely to sink into all-foam mattresses, which can be uncomfortable for some. However, many heavy sleepers can still get the right amount of pain relief and comfort when sleeping on a mattress from Nolah. A thicker mattress, like the Nolah Signature, or a hybrid mattress, like the Nolah Evolution, may be more ideal than the Nolah Original.
Prices and Sizing of Nolah Mattresses
Interested in buying a Nolah Original mattress? You should make sure you learn the approximate dimensions of each size as well as the undiscounted price you can expect to pay for each.
(Scroll past the chart for an opportunity to get an exclusive discount on your Nolah Original!)
| Size | Dimensions | Price |
| --- | --- | --- |
| Twin | 38" x 75" | $699.00 |
| Twin XL | 38″ x 80″ | $899.00 |
| Full | 53″ x 75″ | $999.00 |
| Queen | 60" x 80" | $1149.00 |
| King | 76" x 80" | $1349.00 |
| California King | 72" x 84" | $1349.00 |
Other Mattress from Nolah
Addressing Nolah Mattress Complaints
Most buyers are incredibly happy with their purchases from Nolah. However, as with other bed-in-a-box and online mattress companies, Nolah products can come under the same scrutiny.
When unboxing a bed-in-a-box mattress, some buyers are worried about the off-gassing mattress smell. However, in most cases, this smell is barely noticeable (if you can notice it at all), and it dissipates within 48 hours.
Mattresses can be quite expensive, and while Nolah offers some of the more affordable mattresses available online, buying one can still be an investment. We believe that Nolah mattresses are worth the cost, however, because of their durability, comfort, support, and innovative technology like AirFoam.
As we've stated previously, the Nolah Original is better suited for light sleepers rather than heavier people. While the foam layers are comfortable and offer support for most individuals, the mattress may not provide enough firmness to promote healthy spine alignment for individuals over 230 pounds. A hybrid mattress, like the Nolah Evolution, may be a more suitable option.
Where To Buy A Mattress from Nolah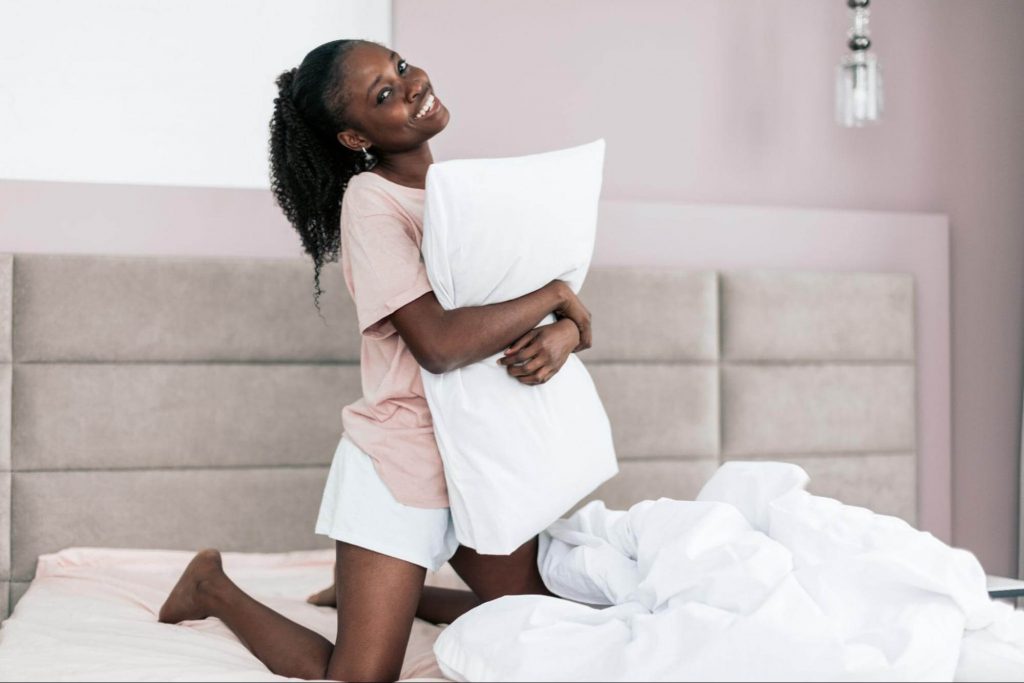 Nolah is an online mattress retailer, and they only sell their products on their own website. They are committed to selling their mattresses at an affordable price, so they operate exclusively online, opting out of the traditional showroom model.
On their website, you can often find Nolah mattress coupons to help you save even more on their affordable mattresses. Similarly, you can go through an affiliate (like Bed Tester!) or use a discount code. 
Frequently Asked Questions About Nolah Mattresses
If you still need to give this decision some thought, we understand. Buying a new mattress is a big commitment. But we think Nolah mattresses are great investments. The Original is an excellent all-foam option that provides foam layers for comfort and support with great motion control, temperature regulation, and body contouring. The other models are well-regarded for their innovative materials, superior pressure relief, and durability.
Does the Nolah Original sound like the mattress for you? Get an exclusive discount on your new mattress when you click the button below.