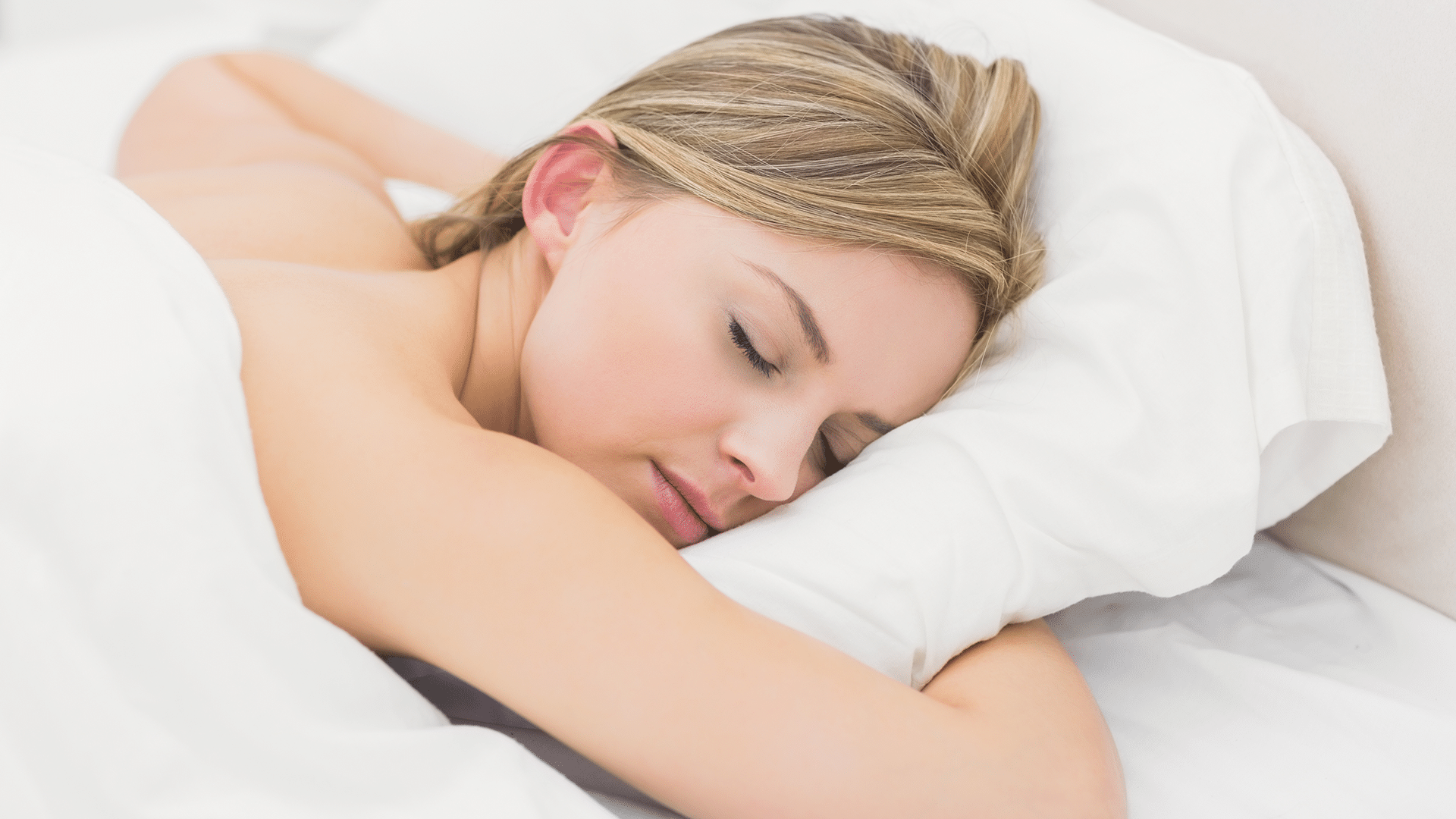 A quick note: we review products independently, but we may receive affiliate commissions when purchases are made through the links on our site.
Sleeping on your stomach is one of the least common sleep positions. It's tough to get a good night's sleep when too much pressure is applied to the stomach, so stomach sleepers may be at a higher risk of not getting enough sleep. One of the biggest challenges is finding the best mattress for a stomach sleeper.
Trying to sleep on your front can lead to aching on your pressure points, such as your elbows, knees, and ribcage. It can even lead to spinal discomfort, which can cause pain that lingers all day and even medical issues over time.
One way to avoid medical issues down the road is to invest in a top quality mattress that boasts benefits for stomach sleepers. This post contains seven popular mattresses ideal for those who spend every night trying to achieve a restful sleep on their stomachs.
Sweetnight 10-Inch Gel Memory Foam Mattress
The Sweetnight Gel Memory Foam Mattress is one very unique mattress that comes with a firm side, providing you with the support needed when sleeping on your stomach. This mattress also comes with a gel memory foam layer and an additional 5-inch foam layer that features 3 layer zones for personalized comfort. Sweetnight has a medium firmness level, which allows the sleeper to support their stomach.
The 3-inch layer made from high-density foam provides the sleeper with deep support on the spine. This causes the alignment of the spine to remain neutral as you sleep, even on your stomach. The base layer of this mattress also provides groundbreaking support on its edges, which comes in handy if your significant other tends to hog most of the bed.
The top and middle layer of the Sweetnight mattress are designed especially for your comfort. The middle foam layer of this mattress is created using 3 zones comfort foam. This foam is 5 inches thick. This layer is firmer in the middle, and this causes even distribution of weight so that you get better comfort. This also makes sure that your body is balanced no matter what position you want to sleep in.
The comfort layer also has the ability to conform to the sleeper's shape and conforms to their body curves. Since the gel memory foam is incorporated in the top layer, it minimizes sweating and keeps you cool throughout the night. This layer also helps in relieving pressure and aches in your body.
Moreover, this memory foam layer has the ability to provide the sleeper with motion isolation, allowing you to change positions during the night without disturbing your partner. This feature is also ideal for restless sleepers. The knit fabric cover of this mattress is manufactured using a blend of cotton fabric, making the mattress breathable.
The best part about this mattress is that its design is customized to fit the sleeper who prefers cloud-like comfort or the stomach sleeper who wants a firmer mattress. The top side is more cushioned with the gel-infused memory foam feature. However, if you find a firm mattress more comfortable for sleeping on your stomach, just flip the Sweetnight mattress to the other side. However, if you want a cloud-like, softer sleeping surface then simply flip the mattress to the zipper side and enjoy.
Live And Sleep Ultra Gel Memory Foam Mattress (12-Inch)
This memory foam mattress boasts a very supportive and cloud-like structure. With the floating feel it provides along with one inch of gel-infused memory foam, this mattress is focused on providing the maximum comfort. Its composition also keeps the stomach sleeper cool and aims to relieve pressure points in order to provide a peaceful, full night's sleep.
The Live and Sleep Memory Foam Mattress is of medium firmness, rating a 5 to 6 on the firmness scale. This firmness level is ideal as it provides a good balance of comfort and support to the sleeper. The base layer of this mattress is 8.5 inches thick and features high-density foam. This allows for deep compression and firmness support that the sleeper will need when sleeping on their stomach.
The firmness of the base layer also can also prevent the hips and torso of the sleeper from sinking into the mattress, leading to reduced risk of back pains the next morning. When talking about its comfort level, this mattress has two comfort layers for your ease. One layer is 2.5 inches thick and is the top layer of the memory foam whereas the other layer is 1 inch thick and is the middle layer of the gel- infused memory foam.
The top layer of this mattress aims at giving you a plush sleeping surface and adjusts to the shape of your body. It also helps in relieving pressure points present in your hips and knees. The layer of gel-infused foam provides you with cool night sleep. It helps eliminate heat by absorbing it. Most people complain about memory foam being too hot; however, this is not the case with Live and Sleep Mattresses.
Furthermore, this mattress also helps in isolating motion, and so for people who have restless sleepers as partners, this mattress will be great for you.
Suiforlun 12-inch Hybrid Mattress
The 12-inch Suiforlun mattress is a hybrid mattress and is the complete package for sleepers who sleep on their stomach. This hybrid mattress has a layer of memory foam, independent pocketed springs and comfort foam so that you can get comfort as well as support while you sleep.
This mattress has a firmness level of 6 to 6.5 and is medium firmness. This makes it perfect for stomach sleepers. There is also an 8.5 inch of the base layer that is made up of 15 independent encased coils. These coils provide the sleeper with the support they need when sleeping on their stomach. They also keep your spinal alignment neutral. Moreover, these coils provide the user with even weight distribution.
The pocket springs of this mattress are a manufacturer with 12 gauge tempered steel coils. These coils are all placed on the mattresses edges. The thicker these springs are, the less sagging you will experience; they also provide the user with proper edge support. With the help of these coils, you can get a wide sleeping surface.
This innerspring base layer of the Suiforlun mattress is complemented with a gel memory foam layer and a layer of comfort foam. The memory foam layer of this mattress has the ability to contour to the shape of your body and provide it with an even distribution of weight. This layer also helps in relieving pressure points and allows you to sleep comfortably.
This layer is also infused with gel. This gel aims to keep the mattress cool all through the night, and this infusion causes this mattress to dissipate heat and sweat. This feature is incredibly useful for sleepers who sleep hot. With its temperature regulation, you wake up refreshed all the time. Suiforlun also provides the user with low motion transfer.
The 952 pocket springs incorporated in this mattress move independently to isolate motion and also improve the overall stability of the mattress. This way you enjoy an uninterrupted and peaceful sleep; even when you are sharing the bed with your significant other. This mattress also comes with a quilted pillow top; this top gives the mattress a luxurious feel and a plush softness. This softness improves the comfort of the sleep. Also, the coordinating sides and the corded edge of the cover aim at enhancing the breathability of the mattress.
Furthermore, this mattress is hypoallergenic and resistant to bacteria and mold.
Sunrise Bedding 8-Inch Hybrid Mattress
Sunrise Bedding is another great mattress for sleepers who sleep on their stomach. It is a hybrid mattress and is a combination of innerspring and latex. This mattress provides the support you need to keep your back aligned. The cover of this product is made with Cashmere Goat Wool and has a plush and luxurious feel.
This mattress has a firm feel. This reduces ache in the sensitive areas of your body. It also has minimal bounce so that you do not disturb your partner while changing your position; this is due to the encased springs that work independently. Moreover, this mattress has a long lifespan without any sinkage marks or sagging.
It has no off-gassing, is made from natural material and provides the sleeper with a cool and regulated sleep. This hybrid mattress is backed up via a 120-day free trial and a 20-year warranty. This mattress is a great fit for stomach sleepers and sleepers with chronic body pain issues.
The Purple Mattress
Purple is a very famous mattress is today's mattress world. It makes use of the Smart Grid design which makes use of the pocketed coil support to help create a comfortable surface for the stomach sleepers to sleep on.
This mattress is scientifically created for stomach sleepers and sleepers who want a proper spinal alignment. This mattress aims at reliving their pressure point whereas the layer of plush foam enhances the overall responsiveness of the sleeper. This mattress can accommodate different types of sleepers and has been rated a 6.5 on the firmness level. This places Purple Mattress at a firmness zone for sleepers who prefer to sleep on their front.
The unique Smart Grid System provides the support stomach sleepers need. This grid system is manufactured using hyper-elastic polymer; it is placed in a way that your weight is evenly distributed. These grid columns are supported until the pressure increases in which causes the area sinks and conforms to your body shape. This mattress provides the sleepers with immediate pressure relief and support that you need.
The comfort layer of this mattress is two inches thick and responds quickly to pressure. The top layer has a bouncy plush feel. It also cushions your hips and shoulder whereas the rest of your body remains on top of the mattress and doesn't sink in.
This mattress also allows a certain degree of sinkage when the pressure is increased; this helps in eliminating the formation of any pressure points. This Smart Grid designs also allows air to flow; it has exceptional temperature regulation qualities. The free flow air channels help in eliminating any trapped heat.
This mattress also has great motion isolation abilities, and if someone sleeps with you, you do not feel any kind of movement at all. This feature is handy if you have a restless sleeper. The cover of this mattress is created with a mixture of viscose, polyester, and Lycra; this is also very breathable and anti-allergen.
GhostBed Cooling Mattress
GhostBed mattress provides the sleeper with a different layer of foam so that you get the best comfort and support at night. This mattress also has a good bounce and motion isolation due to memory foam and latex present in this mattress.
This mattress has a rating of 6.5 which is ideal for sleepers who sleep on their stomach. At this firmness level, you get a good balance between pressure relief and support. Once you lie on your stomach, your weight is distributed evenly, and this prevents your hips from sinking in the mattress. The bounce of this mattress also makes it good for you to get in and out of the bed as you want.
This mattress consists of 3 layers of high quality foam. All of these layers work together with one another to provide you with the utmost comfort. The top foam layer of this mattress cushions and conforms to your body's shape without allowing it to sink in. this mattress has small holes that allow for air to flow and prevent you from sweating during sleep.
GhostBed also has minimal motion transfer which is helpful when sharing your bed with another person.
Tuft And Needle Mattress
Tuft And Needle prove that extra layers do not mean extra comfort. This mattress has dual layers made with premium quality foam. These layers provide stomach sleepers with support and pressure relief features. This mattress gets a firmness rating of 7 which is firmer than many mattresses today. This firmness makes it perfect for stomach sleepers.
Tuft And Needle gives your body the support it needs and also provides it with proper spinal alignment. This mattress has 3 inches of comfort layer. The foam of this mattress provides this mattress with the softness it needs. It also wicks away moisture and keeps you cool all through the night.
This mattress improves your sleep so you can sleep soundly all through the night. Moreover, this mattress also comes with a soothing cover that gives this mattress a luxurious outlook and feels. This cover compliments the conforming abilities this mattress has and improves the mattress's capability to adjust to your body's curve and shape. Also, this cover is resistant to tearing and pilling.
What to Consider When You're a Stomach Sleeper Shopping for a New Mattress
Even though sleeping on your stomach is not a famous sleeping position, it is the comfortable sleeping position for some. However, finding the perfect mattress can be very difficult if you are not looking for the right things. Mentioned below are some considerations for stomach sleepers you must remember.
Firmness
Even though firmness refers to support, it also includes the softness and the feel that the mattress has. Stomach sleepers must be aware that mattresses that are very comfy and plush can make it harder for you to sleep since that allows sinking.
Similarly, a firm mattress can be too hard for stomach sleepers to sleep comfortably. For most stomach sleepers the ideal firmness is a ​4-7 on the firmness scale​. The heavier the person, the higher the firmness scale must be.
Responsiveness
The support that a mattress provides depends on the response that the sleeper's body has; this response is due to their pressure and weight. A responsive mattress cushions the body and conforms to the sleepers need. In doing so, the sleepers spine remains aligned without any bend. Stomach sleepers must grab a mattress that is responsive to their torso but does not allow their abdomen to sag in.
Durability
Since buying a mattress is a once-in-10-years investment, it is important that you invest in one that is durable. If your mattress starts to break or sag within three months of purchase, then this is due to a weak center. This sagging can be a problem for stomach sleepers as extreme sagging in the middle of the mattress can cause pain in the abdomen. For this reason, stomach sleepers must look for a mattress made with premium products and is durable.
Features of the Best Mattress for Stomach Sleepers​
Quality Materials
While the layering and design of the mattress are very essential; the material that is used in the manufacturing of the mattress is most important. A mattress with weak and cheap components will have defects and get ruined easily.
To examine the material, make sure to search for the specification of the mattress. This can be found easily on the seller of the mattress. If this information is not available online, then consider this as a red flag and avoid buying the mattress.
A Good Comfort Layer
You should be wary of any mattress that has a thin comfort layer. Even if the mattress is manufactured using top-quality foam, a comfort layer that is thin will not provide you with the support you are looking for. Whenever you are investing in a mattress, try to buy a bed with a comfort layer that is 3" thick or is made with a combination of comfort layer.
Excellent Value
Try to get a high quality mattress at a reasonable price without emptying your pockets. In order to do so, choose at least 2-3 mattresses and then compare their price range; also make use of promo code and sale days to get a much lower price.
Also, make sure that your mattress has good features and is made with high quality material so that you do not waste your money.
Free Shipping
Who doesn't love free shipping? Many online mattress companies provide their users with free shipping at the same price at the mattress. This way you do not have to pay any additional cost. Similarly, some mattress companies do not add shipping price to your total purchase, and when they deliver it, they demand the shipping fee. Make sure that you are aware of the total cost of the mattress including the shipping fee when buying the mattress.
No-Risk Returns
A common feature that these online mattresses company's offer is a no-risk return policy. As part of this policy, you can use their mattress at the comfort of your home for a specified period of time. This way you can assess the mattress and figure out if it is the one for you. This period can range from three months to even a year; if you do not like the mattress, you can return it and get a full refund without return shipping fee.
However, some mattresses have specific conditions for using this sleep trial; such as using a proper bed frame, no pillow top, etc. If you void these conditions, you cannot return the mattress. Make sure you have no-risk and completely free returns in order to try the mattress worry free.
Stomach Sleepers Want Plush Mattresses
For every sleeper, the requirements are different. Some stomach sleepers love the feel of plush-ness on their stomach whereas some want a firmer feel. All of these mattresses are ideal for stomach sleepers, however; the mattress you invest in must fit your requirements.
All mattresses have some advantages and some disadvantages. Make sure you invest in one that fits your needs. This way this mattress will provide you with a comfortable sleep and help you be fresh in the morning. Hope this article was of help for you!