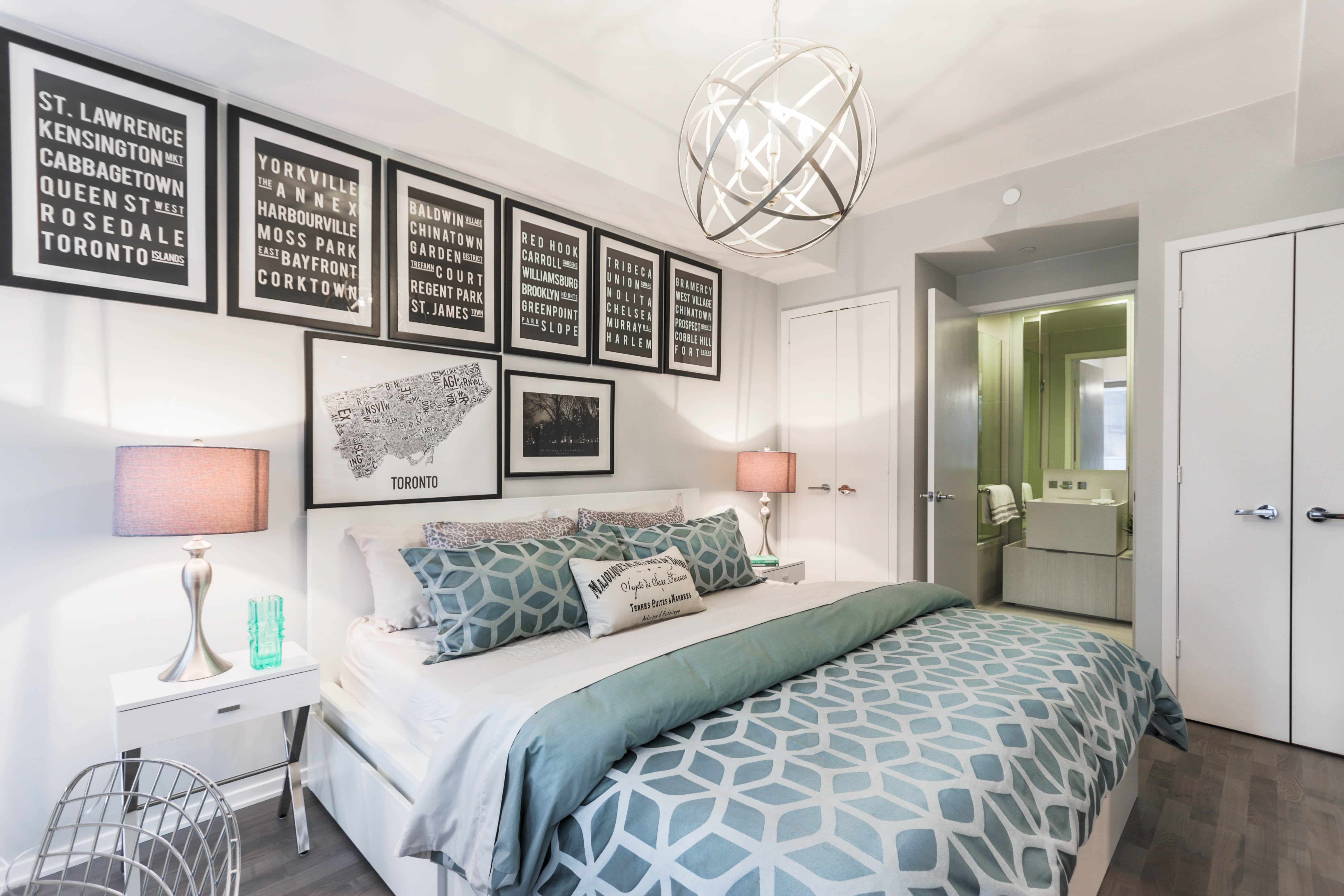 A quick note: we review products independently, but we may receive affiliate commissions when purchases are made through the links on our site.
Are you looking to purchase a king size mattress online? Whether it's because you're buying a new house or the springs in your old mattress are digging into your back, you've probably already realized there is an overwhelming number of options. Having lots of possibilities is great, but it can be challenging to know where to start if you're looking for the best rated king size mattress online.

This review will compare some of the best memory foam and hybrid beds to simplify the process of finding an online king mattress. We'll give a brief overview of our top five, provide some pros and cons of each, and in the end, we'll determine which is our best rated king size mattress.
Comparison Chart
Best King Size Mattresses to Buy Online
1. Loom & Leaf Mattress
From luxury online bed-in-a-box retailer Saatva comes Loom & Leaf, an all-foam mattress that has become a direct rival to TEMPUR-Pedic. If you're looking for extravagance in an all-foam bed but the standard options don't thrill you, look no further than Loom & Leaf.
At $1699, the king costs more than other comparable memory foam models, but the price is well worth it if quality is your top concern. This highly rated mattress comes in two firmness options: relaxed firm and firm, and the combination of memory foams and a polyfoam base layer are excellent at relieving pressure points.
Aside from sleeping like a dream, you can expect very little motion transfer, and the mattress's high density makes it perfect for side sleepers. It's eco-friendly, made in the USA, and offers customers some of the best quality their money can buy. For more information about the Loom & Leaf mattress, check out our full review.
2. Purple Mattress
Purple is a company recognized both for its unique mattress materials as well as for being innovative in its mattress design. They offer customers two mattress options: the Original Purple mattress and the New Purple mattress.

The Original Purple mattress and the New Purple mattress provide the perfect night's sleep by employing Purple's proprietary buckling column gel, or Smart Comfort Grid, in the comfort layer. The Smart Comfort Grid offers a unique sleep experience designed to relieve pressure points—all without the worry of trapping too much heat.

Given their reputation for innovation, we recommend keeping an open mind when trying their products, both of which sleep differently than many other mattresses. Despite being different, customers rank Purple's technology quite highly, and at $1,299, the Purple mattress offers competitive pricing to other online king size mattresses.

For more detailed information about the Original Purple mattress, check out our full review.
3. Tomorrow Sleep Mattress
Tomorrow Sleep is a relative newcomer to the bed-in-a-box world, but that shouldn't stop you from trying out their mattresses. Serta Simmons, one of the largest bed manufacturers in the world, backs Tomorrow Sleep, so you can be sure their products are of the highest quality.
They offer customers more variety than other online mattress retailers, with both a memory foam option and a hybrid mattress. The hybrid mattress is a mixture of memory foam and coils, perfect for those who like a combination mattress or individuals who just aren't sold on memory foam.
They aim to improve your sleep experience, and one way they deliver on this promise is by offering two firmness levels on the hybrid mattress. Tomorrow Sleep allows customers the best of both the innerspring and foam mattress world, and you can feel the expertise of Serta Simmons in this bed's design.

The king size mattress retails for $1,100.
4. Leesa Mattress
The incredible team at Leesa has crafted the perfect average bed. Their flagship mattress offers mid-range firmness that satisfies most sleepers, and customers are especially fond of its middle-of-the-road design. This well-rounded bed has helped Leesa rise in popularity, and Leesa is among the top ten bed-in-a-box companies.

This ranking is partly because almost any sleeper with average needs will find a Leesa bed to their liking. Customers can choose between an all-foam mattress or a hybrid option that combines premium foams with springs. But their success is due to more than just different bed types.

Whichever option you prefer, Leesa beds boast extraordinary motion isolation, a critical feature for couples, and offer excellent pressure relief. If you have pain or are a side sleeper that needs more hip support, Leesa could be the perfect fit.

The king mattress retails for $1,195 and the hybrid for $1,610. And for every ten mattresses sold, Leesa donates one.
5. Muse Mattress
The last bed vying for the title of the best rated king size mattress is the Muse mattress. Muse's mission is to offer sleep experiences tailored to every individual's unique sleep needs, and to fulfill this promise they have created beds with three firmness levels.

Regardless of which firmness level you choose, each mattress is made of three layers of foam that provide sleepers with up to twelve inches of coziness. If you're a fan of the classic memory foam feeling of contouring and the mattress hugging your body, Muse offers a traditional memory foam experience you may love.

Muse is also known for being an innovative brand, specifically when it comes to cooling technology—one of the areas where foam mattresses typically incur the most complaints. This bed's design is one of the most cooling memory foam mattresses available, so if you sleep hot, the Muse is perfect for you.

The Muse mattress comes in at around the same price as all the others, with the king size costing $1,100, and it's safe to say this mattress provides excellent value for its cost.
Who Sleeps Best on a King Size Mattress?
Those who favor this jumbo size tend to be tall people that need a bed to accommodate their extra length. Couples also like the extra room this bed size provides, so if you and your partner fight for space on a queen size bed, a king may be the perfect solution—especially if your child sometimes sleeps between you.
Most Comfortable King Size Mattress
After carefully ranking each of our top king size mattresses, the Muse mattress came out on top. While all of the mattresses that made our list are highly popular beds with a solid fan base, we picked the Muse mattress as the winner for a couple of reasons.

The first is the variety of firmness choices available to customers. Most online mattress retailers only offer one firmness option (or two at the most), so the fact that Muse offers three means more people will be able to find the right mattress for them.

The second reason is the cooling technology used in this bed. Memory foam is notorious for being hot, but Muse took the time to design a bed that wouldn't have these heat issues. By eliminating this problem, they've opened up this mattress to lots of people who shy away from memory foam for this reason.

Lastly, you get excellent quality for your money, and you're sure to sleep well for many years with this bed. All in all, this company has created a fantastic product you can't go wrong with.
Be sure to do thorough research before you make your final decision. This article is just the beginning, meant to help you on your hunt for the best king size mattress you can buy online.