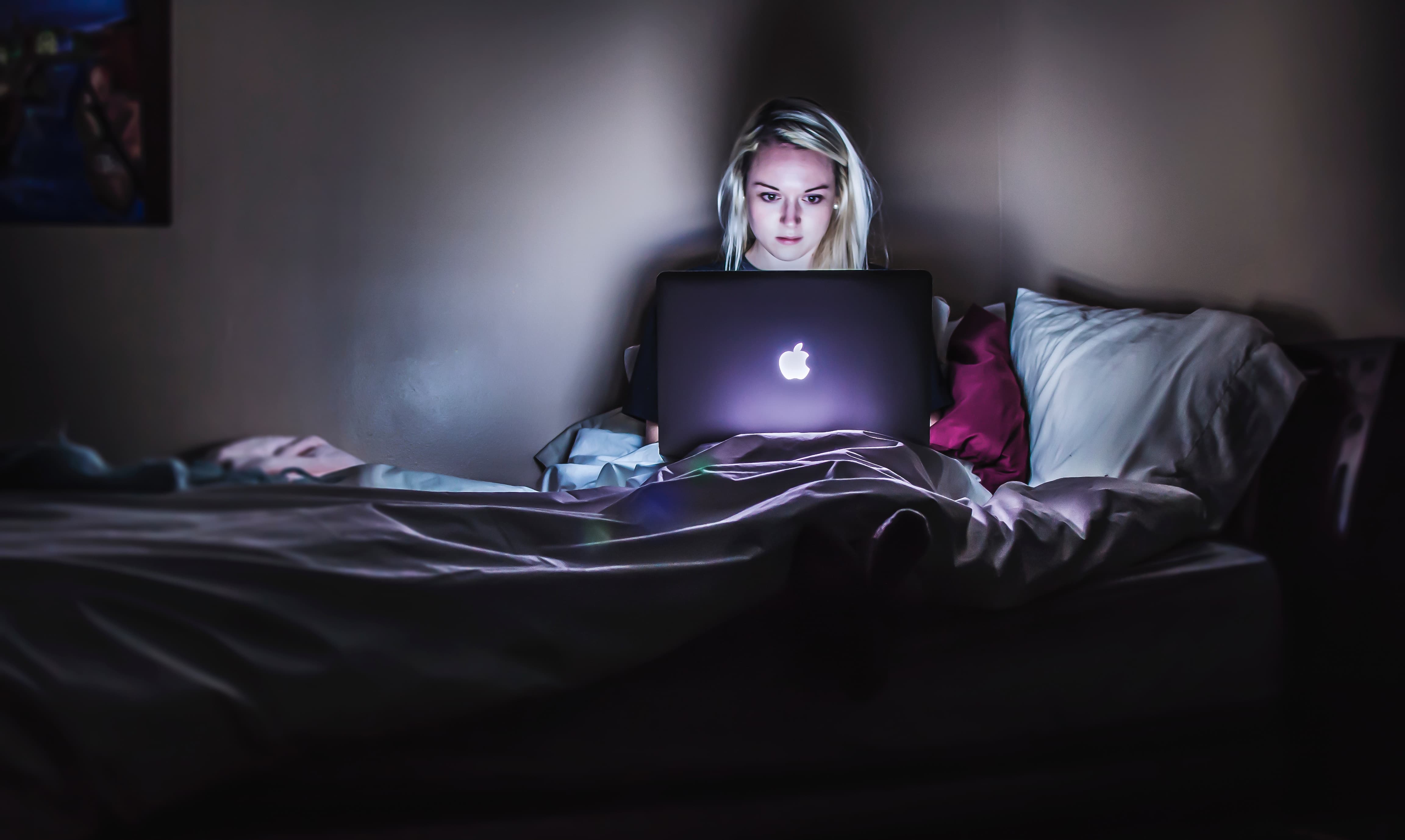 A quick note: we review products independently, but we may receive affiliate commissions when purchases are made through the links on our site.
Which makes more sense: buying a mattress from the nearest brick and mortar store or buying your next mattress online? Ask most buyers, and they will likely pick the first option. Just like shoes and clothes, the mattress is one thing that must be tried and tested before being purchased, right?
Wrong.
More and more people are turning to the World Wide Web to find a mattress that will give them a better night's sleep. Find out why here.
How is Buying a Mattress Online Better than Buying it from the Showroom?
When shopping for a mattress in stores, you have the opportunity to try each mattress and feel its firmness before investing. Many shoppers assume they can't get the same experience online. But can they?
Buying a mattress online actually allots a longer trial period than just plopping down on a mattress in a department store for a few minutes. When you're in a store, you find yourself awkwardly testing the mattress quality in front of the salesperson and a bunch of other people for merely 5 to 10 minutes. Alternatively, many online mattress companies allow you to test the mattress for 100 days in the privacy of your own home.
Over the course of these 100 days, you can better gauge if the mattress has helped you sleep better and whether the mattress firmness is to your liking. The main issue of testing a mattress in a showroom is that you're not able to put it up against your natural sleeping patterns. Are you a side sleeper? A stomach sleeper? Do you toss and turn at all hours of the night, stressing over what the next day may bring? You can't gauge how effective a mattress is in coping with these issues if you're only lying on it for 5 to 10 minutes.
With the mattress present in a showroom, there is no doubt that many people have tried it. This means that it is not as supportive as a brand new version of the same mattress. When you get a new mattress delivered to your home, it will feel completely different, and you may not like the feel of it. So instead of this, why not opt for a more secure and better trial via online shopping?
Say Goodbye to Pressure from the Salesperson
One of the most intimidating situations when buying anything in person is when the salesperson is breathing down your neck, dreaming of the commission he'll get when you finally say yes. This can lead to us making the wrong choice. One appeal of in-store shopping is that you can ask the salesperson as many questions as you want, but that doesn't stop him from avoiding the truth.
If you're new to the mattress-buying world, you may get confused when the salesperson rattles off a bunch of unfamiliar terms to you, such as "plush pillowtop" or "gel-infused memory foam," or if he dangles out an offer only available if you buy the mattress on the spot. This pressure may lead to you choose the wrong mattress. Since this is a kind of investment you make once every 7 to 10 years, you should take your time and do your research instead of allowing a salesman to push you into a hasty decision.
Instead, doing your own internet research and gathering up detailed information about the manufacturing process of the mattress along with its design, feel, layers, etc. can be a much better option. Yes, this may take more time, but you can easily find authentic customer feedback, ratings, and reviews to help you determine whether it's the right fit for you (and your budget).
Buying Mattress Online Can Save You Money
As claimed by the Sleep Foundation, costs vary considerably when you buy a mattress online compared to picking one out in a brick-and-mortar store; sometimes it is even available at less than half the retail price. The reason behind this is that very few companies create all mattresses available in a store or a showroom; this reduces price competition.
Other reasons for this lower price point are that online retailers do not have to worry about renting spaces, paying their sales staff, or having a huge inventory across the country.
The Big Fear: What if You Hate Your Mattress?
This is a fear embedded in each and every one of us. What if we buy a mattress and we hate it after a few months? For this reason, you need to be aware of the retailer's return policy, especially if you're buying a mattress online.
To mitigate the risk, online sellers often offer a trial period to their purchasers. During this period, you can return the mattress for a full refund. Just be sure to do your research. Some companies don't cover the cost of shipping and will even charge a restocking fee.
What are Online Mattress Companies?
More and more companies are offering bed-in-a-box mattresses with delivery right to your doorstep. Most online mattresses aren't found in stores, but some are breaking onto the showroom floors.
Some common brands of mattresses you can buy online include:
We've also put together a list of our favorite mattresses to buy online. You can find our best mattresses here.
Can You Get a Discount When You Buy a Mattress Online?
Keep an eye out for available discounts. Holiday sales on Memorial Day, Independence Day, and more are the perfect times to buy. Plus, extra discounts may be available through promo codes or affiliate links. There's no better feeling than getting a good deal on an even better night's sleep.
For example, the online mattress company Puffy often runs great sales. The company offers up to $200 off their mattresses. Check out our review to learn more!
What to Consider When Buying a Mattress Online
The benefits of online mattress shopping seem to greatly outweigh the cons. Always be sure to do your own research, read plenty of reviews, and make use of customer feedback before ordering something online.
Yes, this does take some time, but it's worth it in the long run. Buyers can receive more reliable trial periods at more reasonable costs. When doing your research, be sure to include stats on the following:
Buy Your Next Mattress Online
Mattress shopping online is packed with plenty of benefits. Alleviate the pressure of purchasing a mattress from a department store or in a showroom by researching the ins and outs of its every feature and taking advantage of an extended trial period by ordering online.