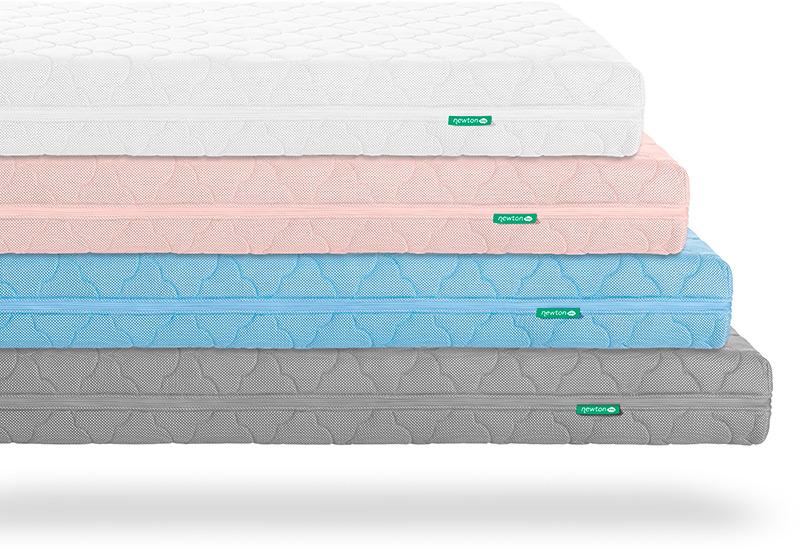 A quick note: we review products independently, but we may receive affiliate commissions when purchases are made through the links on our site.
Newton crib mattresses are considered to be the most breathable mattresses for babies. If you're looking for a high-quality mattress for your baby, we recommend the Newton crib mattress. It's one of the safest crib mattresses on the market today and can keep your little one comfortable while they sleep.
Thinking about buying a crib mattress in the future? Make sure you take into account your own comfort and well-being. Check out our post on the best mattresses for pregnancy here.
Our Newton Baby Crib Mattress Reviews: Features and Considerations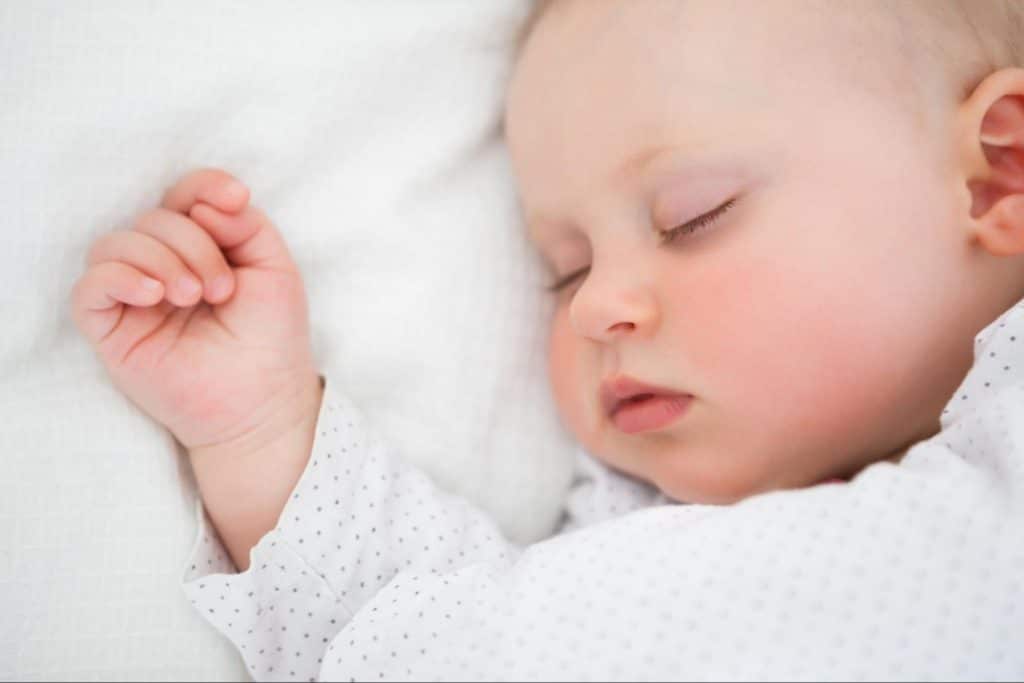 When it comes to purchasing a mattress for a crib, you want to make sure that the mattress is safe, breathable, comfortable, and more. You'll also want to look into the trial periods, warranties, cost, and value of your options.
Here are a few criteria you should consider and how the Newton Original measures up.
At a 7 on the firmness scale, the Newton is on the firmer side but not too firm. The mattress is made with a supportive core that will keep your baby's spine in alignment.
Because mattresses from Newton are designed to support, rather than conform to, the body, it is relatively easy for babies to move around while in bed. A mattress that doesn't contour around an infant is safer, as it promotes stability during sleep.
Newton mattresses are among the most breathable on the market, with a removable cover that is constructed from natural materials. This allows for airflow and helps babies of all ages sleep cooler for better rest, even if they roll onto their stomachs.
Though classified as a foam bed, the Newton mattress is mostly constructed with a material called Wovenaire, which features a structure of 90% air and 10% food-grade polymer for optimal air flow. This will help prevent overheating during sleep, which can be dangerous for infants.
When you purchase a baby Newton mattress from their website, you will benefit from a 100-night sleep trial that gives you plenty of time to test whether the mattress is a good fit for your baby.
Many mattress manufacturers sell exclusively online. Learn how to make informed decisions about buying mattresses online here.
If you decide to return the mattress, you will need to contact the company and provide proof of purchase before sending the mattress back in its original packaging. You will receive a refund in the same form as your initial payment.
You can feel confident that your Newton mattress is backed by a limited lifetime warranty that covers manufacturer defects and other issues (with some exceptions, such as stains, physical damage, and other problems resulting from normal wear and tear). You'll be able to rest easy knowing that the mattress is safe and built to last.
Mattresses from Newton are on the higher end for crib mattresses. Purchasing this mattress, however, is an investment in the safety, comfort, and well-being of your child. As one of the safest, highest-rated, and most breathable baby mattresses available, these products are worth the higher-than-average price.
Newton Baby Mattress Review: Why It Stands Out
When comparing crib mattresses, Newton products stand out for a number of reasons that make them worthwhile purchases for your baby.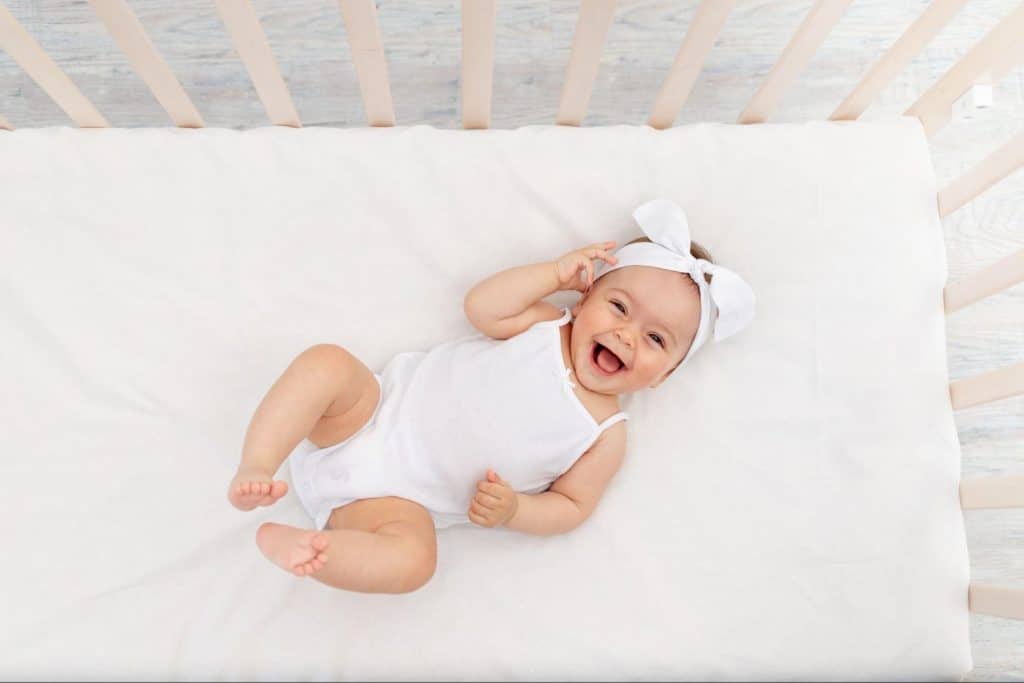 Newton baby mattresses are known for their breathable design, which allows for optimal airflow and helps prevent overheating during sleep. The mattress features a removable cover made from natural materials, as well as a core made from Wovenaire – a material that is 90% air and 10% food-grade polymer. This combination makes the mattress one of the most breathable on the market, and helps ensure that your baby can breathe comfortably no matter what position they are in.
From cover to core, the Newton mattress is the only crib mattress on the market that is 100% washable, making it easy to keep it clean and fresh for your baby.
Greenguard Gold Certified
Independently tested and certified, the Newton crib mattress exceeds industry emission standards, meaning that it produces low emissions for better indoor air quality.
Without foam, glue, or springs, Newton mattresses can be easily recycled once your child outgrows it. When it's time to dispose of your Newton baby crib mattress, you can contact the company, and they will help make recycling arrangements.
Newton Mattress Dimensions and Cost
If you're looking into Newton baby crib mattress reviews, you've likely wondered whether the mattress will fit in the crib you have. Fortunately, Newton mattresses are available in standard crib sizes so they should work with most crib setups.
| Mattress Style | Dimensions | Weight | Price |
| --- | --- | --- | --- |
| Essential | 52″ x 28″ x 4″ | 11 lbs. | $249.99 |
| Original | 52″ x 28″ x 5.5″" | 14 lbs. | $299.99 |
| Waterproof | 52″ x 28″ x 5.5″ | 14 lbs. | $349.99 |
The Essential is also available in a mini Newton mattress size, which measures 37.75″ x 23.75″ x 3″, weighs 9 lbs., and costs $199.99 at retail.
How to Wash A Newton Mattress
Wondering how to clean a Newton mattress? Fortunately, Newton's products are 100% machine washable, from the inner core to the mattress cover.
Whether you want to keep your Newton mattress clean and fresh for your baby or need to remove any minor stains, knowing how to properly wash it can help ensure that the mattress lasts for a long time. With regular cleaning and care, your Newton mattress can provide a safe and comfortable sleeping surface for your baby for years to come.
How to Wash Newton Mattress Cover
To begin, you will need to unzip the Newton mattress cover and remove any loose debris. You can then put the cover in your washing machine along with a mild detergent and run a regular cycle on cold water. After washing and drying the cover, you can replace it onto your mattress.
How to Clean Newton Mattress
If you need to clean the inner core of the mattress or spot-treat any stains, you should use a damp cloth and mild soap. Be sure to avoid using harsh chemicals or abrasive cleaners on your Newton mattress, as these can damage the materials and impact its safety and durability. Once you have cleaned your mattress, make sure it is completely dry before using it again.
Newton Mattress Reviews: Is The Newton Mattress Worth It?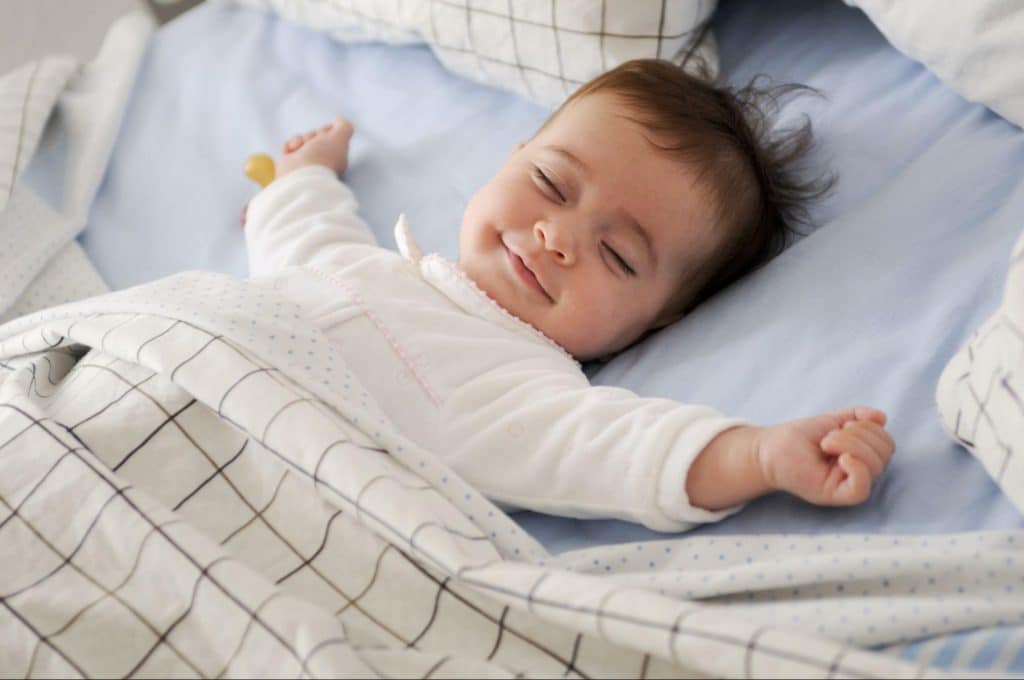 Baby mattresses from Newton are often a little pricier than other budget brands, but when it comes to keeping your infant safe, we believe that investing in a great mattress like Newton's products is worthwhile. According to reviews, a majority of their customers agree. 
Let's break down some of the pros and cons of their mattresses to dig deeper.
Allergen-free and hypoallergenic
Easy to clean
100% machine washable, breathable, and recyclable
Non-toxic and Greenguard Gold Certified
Free of lead, phthalate, VOCs (volatile organic compounds), and other dangerous substances
Chemical-free, natural, fire-resistant materials
Made in the USA
100-night trial with mattresses purchased from their website
Adorable cloud pattern available in different colors
Pricier than other crib mattresses
Not made with all-organic materials
Original mattress is not waterproof
Trial only applies to website purchases (not retailers)
All in all, we think that the Newton baby mattress is a great find. It may be a bit more expensive than what competitors are selling, but it's one of the safest (and easiest to clean!) options on the market.
Bedding for Your New Crib Mattress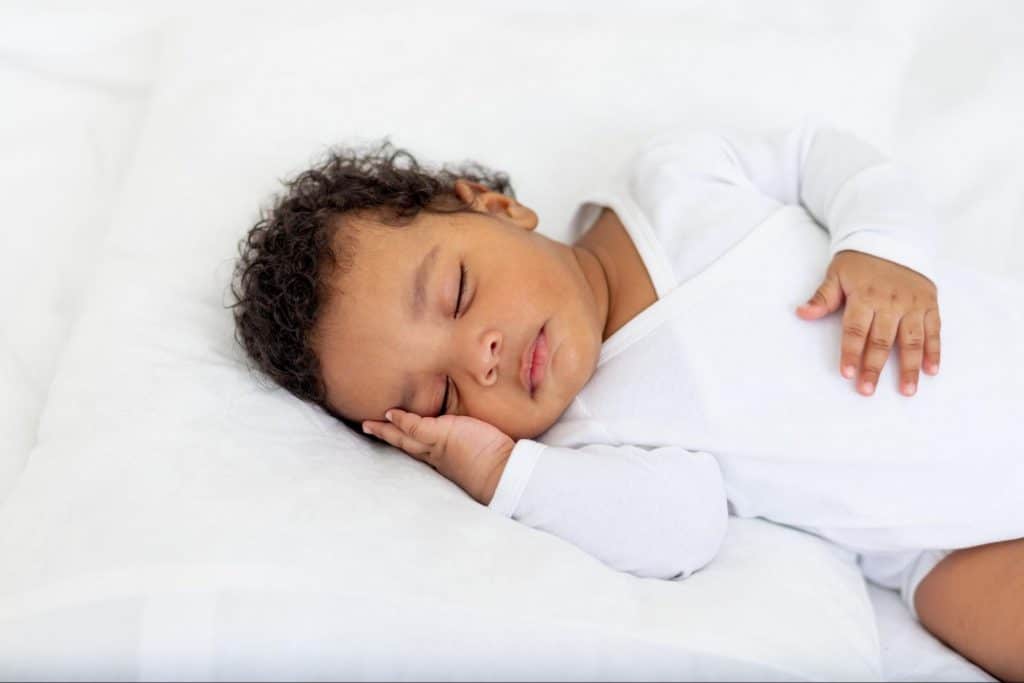 After you've decided on the perfect crib mattress for your little one, it's time to start thinking about bedding. There are many different options available for bedding, from traditional crib sheets and blankets to more modern mattress covers and protectors. 
A common question potential buyers ask is, do you put sheets on a Newton mattress?
You should use breathable fitted sheets on your Newton crib mattress for optimal comfort and safety. Make sure the sheets you use fit properly and allow sufficient airflow.
Newton mattress sheets are available in a number of adorable designs, and they are all made from GOTS certified organic cotton muslin for optimal comfort and breathability.
When choosing bedding for your new crib mattress, you will want to consider factors such as materials, comfort, fit, breathability, and safety. It is important to choose materials that are safe for your baby and comfortable for them to sleep on, without overheating or causing allergies. Additionally, you will want to make sure that the bedding fits your mattress properly and is breathable enough for optimal comfort and safety.
Some great options for crib bedding include organic cotton sheets and blankets, waterproof mattress covers, mattress protectors made from natural fibers like bamboo or wool, and snug-fitting sheets designed to stay in place. Whatever bedding you choose for your new crib mattress, be sure to do your research and read reviews from other parents to ensure that it is safe and comfortable for your baby.
When you purchase a mattress from Newton, it will come with a removable Newton baby mattress cover that is breathable and machine washable.
Newton Mattress Waterproof vs Original
If you're considering purchasing a Newton mattress for your baby, you may be wondering whether the Newton mattress waterproof or original version is right for you. Both mattresses are made with safe, non-toxic materials and are designed to provide a comfortable and supportive sleeping surface for your little one.
So, what's the difference between the two?
The main difference between the Newton Waterproof and Original mattresses is that the Waterproof version has a thin layer of food-grade polyethylene film that protects against spills and accidents. The Original mattress does not have this protective layer, but it is made with slightly different materials that are designed to be more breathable.
Both mattresses are made with safe, non-toxic materials and are Greenguard Gold Certified. They are also both 100% machine washable and recyclable.
Newton Crib Mattress Review Conclusions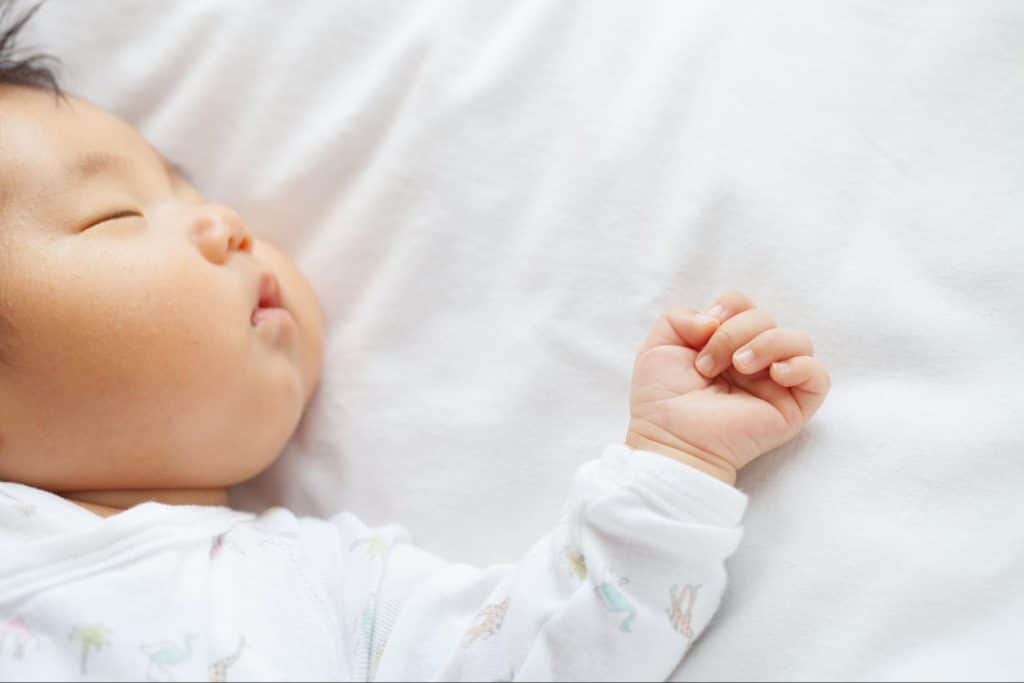 If you're looking for a safe and comfortable mattress for your baby, we highly recommend the Newton crib mattress. Made with all-natural and non-toxic materials, this mattress provides optimal support and breathability for your little one, without any of the harmful chemicals or allergens found in many other mattresses.
With a 100-night trial, free shipping to the contiguous United States, and hundreds of positive reviews from satisfied parents, there's no risk in giving the Newton mattress a try.
Frequently Asked Questions About the Newton Mattress