Puffy is a newcomer in the world of memory foam mattresses, but they have hit the market with a bang. Although just launched in 2017, the Puffy mattress comes as the result of four years of intense research and development, different foam formulations, and sleep trials. The R&D seems to have paid off, as they have been rated the best mattress of 2018 by Highlight Reviews, as well as the most comfortable mattress of 2018. Puffy designed their mattress with the goal of universal comfort in mind. The team wanted to create a mattress that would be comfortable for the vast majority of sleepers and their preferred sleeping positions. Their logo is a cloud, and many reviewers have in fact described their sleep experience as giving them the sensation that they were sleeping in the clouds.
Puffy currently offers two different models. The original Puffy and the new, Puffy Lux. Both mattresses fall in the range of medium firmness on the firmness scale. The Lux has an extra layer of memory foam, making it two inches thicker than the original. It sleeps a little softer as well, and is more adaptable to all sleeping positions, especially side sleeping. It uses the same patent-pending cooling cloud technology, so you will sleep just as cool.
How They Are Made
All Puffy mattresses are made with Certipur-US certified foam, using environmentally friendly practices. This means that they are guaranteed to be free of any harmful chemicals, ozone depleters, or other pollutants. Not only is this better for the environment, it is also better for your health. You don't have to worry about inhaling any dangerous fumes or having chemicals leach into your skin while you sleep. Puffy mattresses are also 100% manufactured in the USA so you can sleep soundly knowing that you are supporting American jobs.
Cover
The Puffy mattress cover is 100% polyester and is removable and machine washable.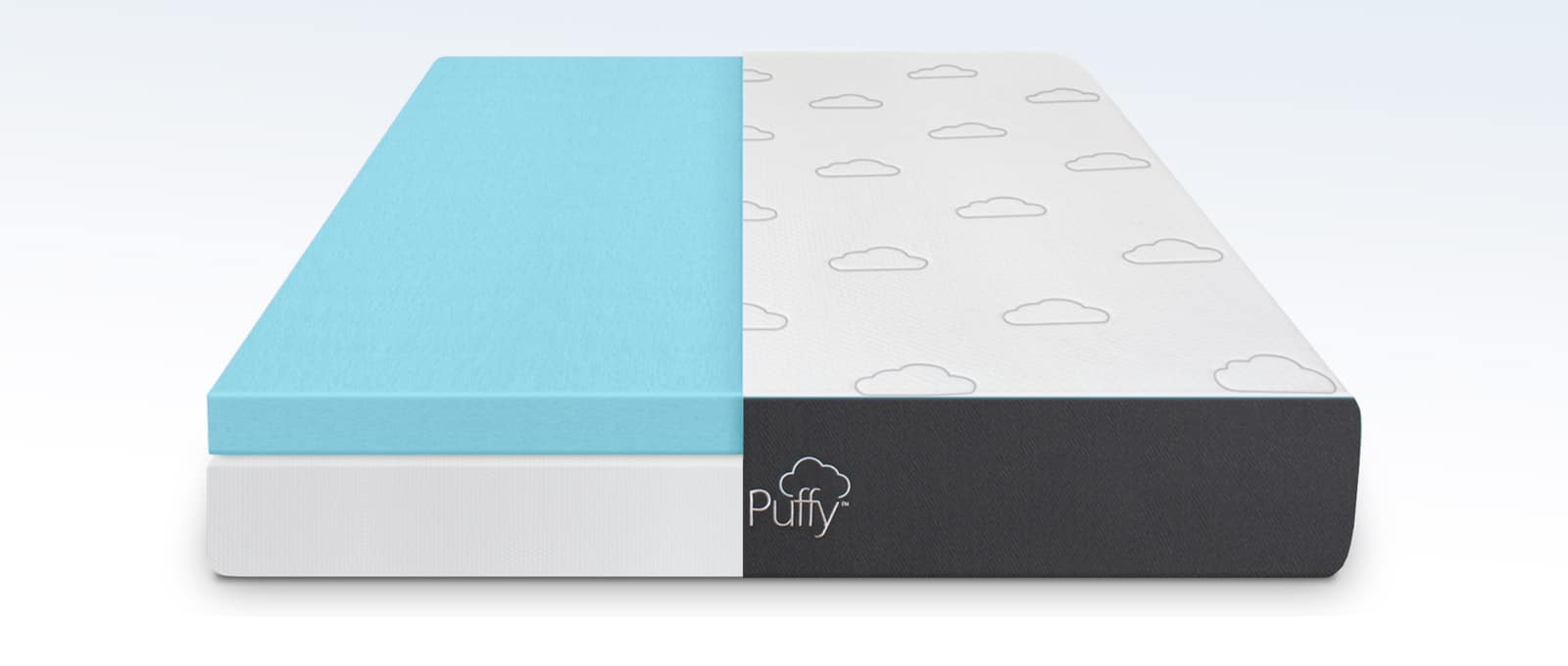 Bottom Layer
The 6″ bottom layer is made from Puffy's Firm Core Support Foam. This special foam uses Insta-Firm technology to provide 99% better responsiveness and 4x the support of a regular mattress. It is specially designed to ensure proper spine alignment, but still be giving enough to adapt to your body shape. This gives you the pressure relief that you need to be comfortable, thereby reducing tossing and turning. It is sturdy enough to allow the mattress to be used on any
surface.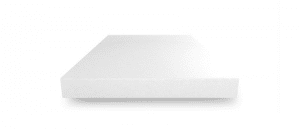 Top Layer
Puffy claims that their patent-pending 4″ Cooling Cloud Memory foam layer is the magic that makes them the best mattress of 2018. This gel-infused foam uses special cooling technology to whisk heat away from your body while you sleep. The
Cooling Cloud provides 8x more airflow than a standard foam mattress. It also molds to your body, relieving your pressure points and providing comfort to tired joints.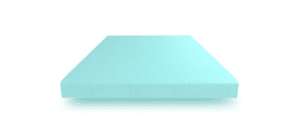 Firmness
Puffy designed their mattress to be comfortable to the widest possible range of people. It has a medium firmness level, which is perfect for the average sleeper, hitting the firmness scale somewhere between a 5.5 and a 7. This is suitable
for all sleeping positions, so whether you sleep on your back, stomach, or side, you will get a good night's rest.
Motion Isolation
Puffy uses high-quality foams in the construction of their mattresses. This allows them to have one of the best weight distribution systems on the market. Translation? There is almost no motion transfer in their mattress. So even if you
happen to have a partner that moves around a lot or likes to grab a midnight snack, you won't be disturbed.
Cooling
As we stated previously, Puffy makes all of its mattresses with their proprietary Cooling Cloud Memory Foam. This does a really good job of keeping you cool while you sleep. The gel in the foam absorbs body heat and helps in dissipating it.
The whole mattress is also breathable which prevents heat build-up. The firmness level prevents excessive sinking which is a common cause of over-heating. Basically, Puffy designed their cooling system really well so that you don't have to
worry about sleeping hot.
Sales & Shipping
Puffy mattresses are available exclusively on the Puffy website. Puffy is not sold on Amazon or in any brick-and-mortar stores. Like most memory foam mattresses these days, they are compressed, vacuum sealed, and put in an easy to handle
box for shipping. Shipping is free in the continental US and Canada. Shipping to Alaska, Hawaii, and overseas territories is $150.
Trial Period & Warranty
Puffy stands behind their products. They offer a 101-night risk-free trial. It is recommended that you allow 3-4 weeks for your body to adapt to your new mattress. However, if you are unhappy at any point during your trial period, you can
return your Puffy for a full refund (shipping charges to Alaska, Hawaii, and Canada will not be returned). All you have to do is call the company, and they will arrange to have your mattress picked up and donated to a local charity. Puffy
is so confident in their mattress that they offer the best warranty in the industry….lifetime. The Puffy lifetime warranty covers all manufacturer defects for as long as you own
the mattress. Puffy also offers a cool "Quick Sleep" option. If your mattress is more than 10 years old, you can buy a brand new mattress for half of the original price that you paid.
Conclusion
Most Comfortable Mattress
Puffy has worked hard to earn the title of Most Comfortable Mattress. The make a high-quality product out of environmentally friendly materials. Comfort, cooling, and motion isolation are all excellent, and their warranty is unbeatable. The design and firmness level make this a good mattress and worth the price for a large majority of people. Overall, Puffy is a great value for the money. Not to mention, you buy it online and they ship it right to your house. Consumer Reports (https://www.consumerreports.org/products/mattresses-28948/mattress-28705/puffy-the-puffy-394662/) and the BBB (https://www.bbb.org/us/ca/north-hollywood/profile/online-retailer/puffy-1216-715025) even feel good about the rating of the company. Even though you'll find some negative ratings at BBB - people don't tend to go to BBB when they have a complaint - not a compliment.
Trial Period and Warranty
9.8
PROS
Extremely comfortable mattress
Great value for the money
Limited lifetime warranty
Puffy donates to children's shelters
CONS
Not very strong edge support
Puffy only offers one firmness option
To see more top rated mattresses, check out our Top Ten List.